Main content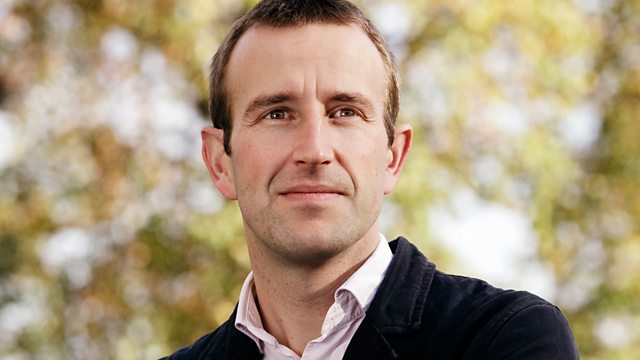 Robert Macfarlane
Michale Berkeley's guest is writer and academic Robert Macfarlane.
Robert Macfarlane is a writer and scholar who has spent years exploring the wild spaces of the world. In this location edition of Private Passions, he takes Michael Berkeley to an uninhabited island off the coast of Suffolk, Orfordness. It was a place used for military testing right up to the 1950s, and it's littered with abandoned rusty machinery and ruined observation towers; the wind scrapes across the debris and makes a kind of unearthly music. It's the perfect setting, then, to listen to music about wild spaces and bird calls: Mussorgsky's Night on a Bare Mountain and Messiaen's Abime des Oiseaux among them. Robert Macfarlane talks about feeling that he is walking with ghosts, particularly the ghost of poet Edward Thomas who died in the First World War. He introduces the music that Thomas listened to at the Front, Chopin's Berceuse (or Lullaby). The programme also includes a rare recording made in the 1950s on a rock far out into the Atlantic, of a group of Hebridean islanders singing psalms. Macfarlane is a Cambridge scholar and award-winning writer, as well as a climber, walker, and wild swimmer. He is extraordinarily eloquent when he introduces this atmospheric selection of music.
First broadcast in July 2013.