Main content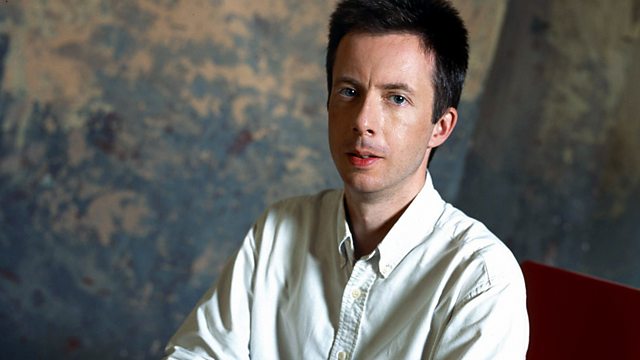 14/07/2013
John Shea presents music from previous BBC Proms, with visiting orchestras and encores.
BBC Proms past. Visiting Orchestras and encores. John Shea presents
1:01 AM
Wager, Richard (1813-1883)
Tannhäuser - overture
Rotterdam Philharmonic Orchestra, Yannick Nézet-Séguin conductor
1:16 AM
Handel, Georg Frideric [1685-1759]
Zadok The Priest - coronation anthem no. 1 (HWV.258)
The Sixteen (choir), Sixteen Orchestra, Harry Christophers (conductor)
1:22 AM
Bach, Johann Sebastian (1865-1750)
Toccata and fugue for organ (BWV. 565) in D minor
Simon Preston (organ)
1:31 AM
Berlioz, Hector (1803-1869)
Overture to Benvenuto Cellini
Hallé Orchestra, Mark Elder (conductor)
1:43 AM
Strauss (ii), Johann [1825-1899]
Voices of spring- waltz Op.410
Vienna Philharmonic Orchestra, Bernard Haitink (conductor)
1:50 AM
Sibelius, Jean (1865-1957)
Symphony no. 2 (Op. 43) in D major
Gustav Mahler Youth Orchestra, Colin Davis (conductor)
2:34 AM
Mussorgsky, Modest (1839-1881)
Gopak (Hopak) from the opera Sorotchinsky Fair
Royal Liverpool Philharmonic Orchestra, Vasily Petrenko (conductor)
2:36 AM
Berlioz, Hector [1803-1869]
Marche hongroise (Rakoczy march) - from La Damnation de Faust
Philadelphia Orchestra, Charles Dutoit (conductor)
2:41 AM
Berio, Adolfo [1847-1942]
Polka for 2 pianos (encore)
Katia Labèque (piano), Marielle Labèque (piano)
2:42 AM
Elgar, Edward [1857-1934]
Chanson de matin (Op.15'2) arr. for chamber orchestra Elgar, Edward
Sydney Symphony Orchestra, Vladimir Ashkenazy (conductor)
2:45 AM
Dvorak, Antonin [1841-1904]
Slavonic Dance No. 15 in C major from Op. 72
Berliner Philharmoniker, Sir Simon Rattle (conductor)
2:49 AM
Khachaturian, Aram Ilyich [1903-1978]
Galop from Masquerade - suite
Pittsburgh Symphony Orchestra, Manfred Honeck (conductor)
2:52 AM
Dettori, Giovanni
Fugue in D minor
Dejan Lazic (piano)
2:54 AM
Glinka, Mikhail Ivanovich [1804-1857]
Ruslan i Lyudmila (overture)
Budapest Festival Orchestra, Ivan Fischer (conductor)
3:01 AM
Franck, Cesar [1822-1890]
Piano Quintet in F minor
Jorgen Larsen (piano), Skampa Quartet
3:36 AM
Jongen, Joseph (1873-1953)
Elégie nocturnale (Très modéré) (Op.95, No.1) from 2 pieces for Piano Trio
Grumiaux Trio
3:48 AM
Mozart, Wolfgang Amadeus (1756-1791)
Divertimento in D major (K.205)
Liszt Ferenc Chamber Orchestra, János Rolla (concert master)
4:06 AM
Dvorák, Antonín (1841-1904)
Slavonic Dance in E minor (Op.46 No.2)
James Anagnoson and Leslie Kinton (piano)
4:12 AM
Dobrzynski, Ignacy Feliks (1807-1867)
Andante and Rondo alla Polacca arranged for flute and orchestra
Henryk Blazej (flute); Polish Radio Symphony Orchestra (orchestra); Ryszard Dudek (conductor)
4:24 AM
Liszt, Franz (1811-1886)
Hungarian Rhapsody No.2 (S.244 No.2) in C-sharp minor (au Comte Ladislas Teleky)
Jenö Jandó (piano)
4:35 AM
Bizet, Georges (1838-75)
Habanera (L'amour est un oiseau rebelle) - from Carmen
Jouko Harjanne (trumpet), Norwegian Radio Orchestra, Ari Rasilainen (conductor)
4:40 AM
Gorczycki, Grzegorz Gerwazy (c.1665-1734)
Litaniae de providential divina (c.1726)
Olga Pasiecznik (soprano), Marta Bobertska (soprano), Piotr Lykowski (countertenor), Wojciech Parchem (tenor), Miroslaw Borzynski (bass), Sine Nomine Chamber Choir, Concerto Polacco, Marek Toporowski (chamber organ/director)
4:52 AM
Moniuszko, Stanislaw (1819-1872)
Overture to Kochanka hetmanska (The Commander-in-Chief's Lover)
Polish Radio National Symphony Orchestra in Katowice, Bogdan Oledzki (conductor)
5:01 AM
Vivaldi, Antonio (1678-1741)
Concerto in D minor for strings and basso continuo (RV.128)
Arte dei Suonatori, Eduardo Lopez (conductor)
5:07 AM
Haydn, Joseph (1732-1809)
Piano Trio in E major (Hob.XV No.28)
Beaux Arts Trio
5:24 AM
Mozart, Wolfgang Amadeus [1756-1791]
Divertimento (K.136) in D major;
Concerto Copenhagen, Lars Ulrik Mortensen (director)
5:38 AM
Poulenc, Francis (Jean Marcel) (1899-1963)
7 chansons, for mixed choir a cappella (1936)
Swedish Radio Choir, Pär Fridberg (conductor)
5:50 AM
Elsner, Jósef (1769-1854)
Symphony in C major (Op.11)
Polish National Radio Symphony Orchestra in Katowice, Janusz Przybylski (conductor)
6:16 AM
Saint-Saëns, Camille (1835-1921)
Allegro appassionato in C sharp minor (Op.70)
Stefan Lindgren (piano)
6:23 AM
Fauré, Gabriel (1845-1924)
Pelleas et Melisande - suite (Op.80)
BBC Philharmonic, Yan Pascal Tortelier (conductor)
6:40 AM
Buxtehude, Dietrich [1637-1707]
Frohlocket mit Händen, BuxWV 29
Marieke Steenhoek & Miriam Meyer (Sopranos); Bogna Bartosz (Contralto); Marco Van De Klundert (Tenor); Klaus Mertens (Bass); Amsterdam Baroque Orchestra & Chorus; Ton Koopman (Conductor)
6:48 AM
Mozart, Wolfgang Amadeus (1756-1791)
Rondo concertante for violin and orchestra (K.269) in B flat major
James Ehnes (violin/director), Mozart Anniversary Orchestra
6:56 AM
Chopin, Fryderyk [1810-1849]
Mazurka No.47 in A min (Op.68 No.2)
Glass Duo: Arkadiusz Szafraniec & Anna Szafraniec.