Main content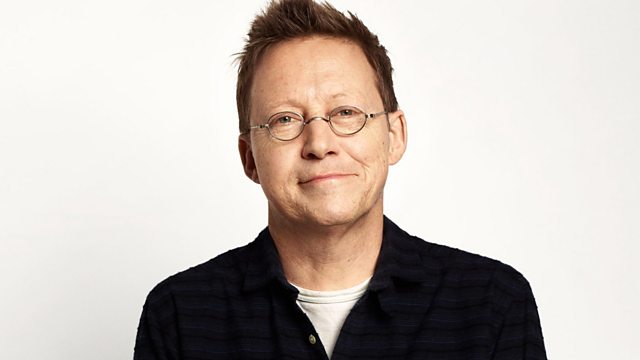 Foodie Thursday
Simon Mayo is joined by our resident chef, Nigel Barden, for another Foodie Thursday! Plus there's another confession for the team to consider - but will they forgive?!
Matt has the sport news, Rebecca is on the money and Sally updates the travel.
Last on

Nigel's Recipe
Crab, Peas, Chorizo
by Hugh Fearnley-Whittingstall from Hugh's Three Good Things on a Plate (Bloomsbury)
Prep time 10-15 mins
Cooking time 10-15 mins
Serves 2 with pasta or noodles
Ingredients
150g peas (freshly podded or frozen)
75g cooking chorizo
1 tbsp olive oil
About 150g mixed white & brown crab meat (the yield from a medium brown crab)
A good spritz of lemon juice
A knob of butter (optional)
Sea salt & freshly ground black pepper
Method
1.     If using frozen peas, put them in a pan, add boiling water to cover & a shake of salt, then bring back to the boil & simmer for 2–3 minutes until tender.
2.     For fresh peas, bring a pan of salted water to the boil, add the peas & bring back to the boil.
3.     Simmer for 2–5 minutes until tender (older, fatter peas will take longer than baby ones).
4.     Remove the skin from the chorizo & cut into thick matchsticks.
5.     Heat the olive oil in a frying pan over a medium heat.
6.     Add the chorizo & fry for a couple of minutes until the fat runs & the chorizo takes on some colour.
7.     Add the cooked peas & crush a few of them roughly with a fork so they mingle with the chorizo & oil.
8.     Add the crab meat & stir to combine, taking the pan off the heat as soon as the crab is heated through.
9.     Season with salt, pepper & plenty of lemon juice.
10.    If you are tossing the crab mixture into hot pasta or noodles, add a knob of butter to lubricate everything.
11.   Otherwise, pile on to toast, or on to warm plates with flatbreads or bread on the side.
Broadcast