Main content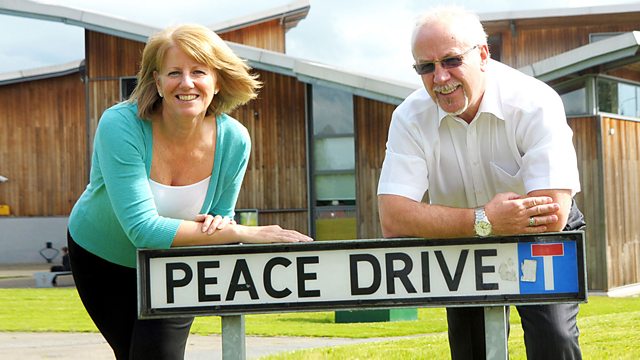 Make Me a Channel of Your Peace
An exploration of the global impact of the 1960s hymn 'Make Me a Channel of Your Peace'. Just what inspired it? From July 2013. Episode 3 of 5.
The hymn 'Make Me a Channel of Your Peace' found its way into weddings, funerals and school assemblies and in this week's 'Soul Music' we hear how it has also embedded itself into the hearts of peace campaigners, charity workers and reformed alcoholics.
The simplicity of this hymn often belies the challenges at its heart. Its lyrics call for unconditional love and forgiveness in the toughest situations. The words are based on a poem which has often been attributed to St Francis of Assisi. However, Franciscan Historian, Dr Christian Renoux, suggests it was most likely to have been written by an anonymous French noble women.
The poem travelled across the globe with translations published during the first and second world wars, subsequently bringing inspiration to public figures ranging from Mother Theresa to President Roosevelt.
In 1967 it caught the eye of South African born musician and 'yogi' Sebastian Temple who put these words to its most famous musical arrangement. It's Sebastian's version that was played at Princess Diana's funeral and that has also touched the hearts of millions worldwide.
Mathew Neville of children's charity 'World Vision' recalls his encounter with this hymn in the Democratic Republic of Congo, whilst closer to home Wendy and Colin Parry share their memories of this music and the role it played in remembering their son Tim, who was killed in the 1993 Warrington Bombings.
In Minnesota former lawyer Mike Donohue reflects on how this hymn has guided him on a journey through alcohol abuse and dementia and Sarah Hershberg remembers her good friend Sebastian Temple, who first played this simple hymn in her front room before it went on to travel the world.
Why Sam Cooke's 'A Change Is Gonna Come' became a Civil Rights anthem