Main content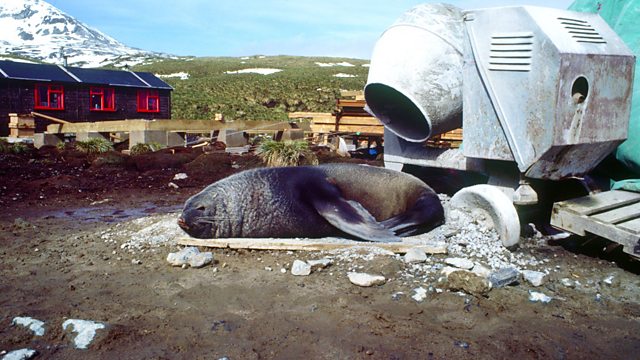 Living with Carnivores
With the global human population increasing by 200,000 per day, is there room left for big carnivores?
Monty Don presents Shared Planet, the series that looks at the crunch point between human population and the natural world. In this week's programme we report from India where John Aitchison revels in the sight of two tigers, who magnificent though they are, are now in effect in an island population, separated from the farmland that surrounds the National Park by an electric fence. Lion biologist Craig Packer from the University of Minnesota will be speaking to Monty about his observations in Tanzania where upward of 100 people a year are being killed by lions raiding villages, the lions allegedly being driven to switch their prey to people by lack of their preferred prey outside the national parks. David Macdonald, Professor of Wildlife Conservation at Oxford University, will be exploring this area of conflict with Monty in the Shared Planet studio.
Last on

Professor Craig Packer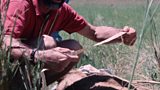 Professor Craig Packer has worked in Tanzania for 41 years, first studying primates with Jane Goodall at Gombe National Park then heading the long-term lion projects in Serengeti National Park and Ngorongoro Crater since 1978.  His lion work has focused on behaviour, ecology, epidemiology and genetics with a more recent emphasis on conservation. 
He has written more than 140 research papers and three books; his research has been featured in over two-dozen television documentaries and numerous magazines. He is Distinguished McKnight University Professor at the University of Minnesota, where he teaches biology and advises five PhD students. He is a Fellow of the American Academy of Arts and Sciences and has received fellowships from the J.S. Guggenheim Foundation and Stanford University.
The picture shows Craig taking measurements of an immobilized lion in the Ngorongoro Crater.

Professor David Macdonald CBE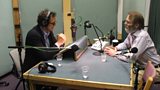 Professor David Macdonald is Professor of Wildlife Conservation at the University of Oxford and Director of the Wildlife Conservation Research Unit (WildCRU).  His research is stimulated by conflict between people and wildlife, whether it be through predation, infectious disease or invasive species. David's expertise lies with the Carnivora, and his team's emphasis on the Felidae currently involves research on Scottish wildcats, lions, tigers and leopards. 
He founded the Wildlife Conservation Research Unit in 1986. Its aim was, and remains, to undertake original research on aspects of fundamental biology relevant to solving practical problems of wildlife conservation and environmental management.
David is currently a Visiting Professor at Imperial College, chair of Darwin Advisory Committee, chair of Natural England's Science Advisory Committee and board member, a Trustee of Earthwatch, and council member of the Wildfowl and Wetlands Trust.
The picture shows David in the Shared Planet studio with presenter Monty Don.
Broadcasts