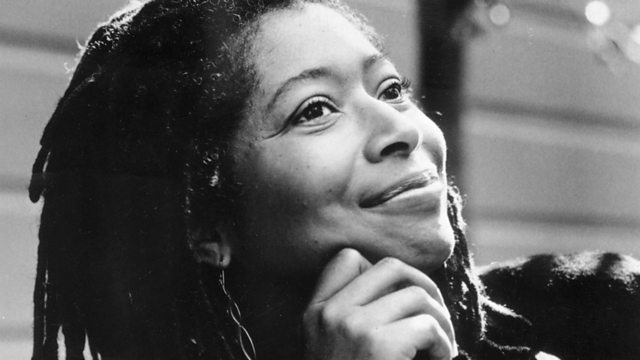 Alice Walker: Beauty in Truth
Alice Walker made history as the first black woman to win the Pulitzer Prize for fiction for her groundbreaking novel The Color Purple, in 1983. It was transformed into a Hollywood movie nominated for 11 Oscars and more recently to a successful Broadway musical. This film follows this extraordinary woman's journey from her birth in a shack in the cotton fields of Georgia to her recognition as a key writer of the 20th century.
The Color Purple's theme of triumph against the odds is not that different from Alice's own experience. Her early life unfolded in the midst of violent racism and poverty during some of the most turbulent years of profound social and political upheaval in North American history. Her writing was a vital voice at a time when the personal became the political.
Featuring interviews with Steven Spielberg and Quincy Jones, this is a penetrating insight into the life and work of an artist, a self-confessed renegade and passionate human rights activist.
Credits
| Role | Contributor |
| --- | --- |
| Producer | Pratibha Parmar |
| Director | Pratibha Parmar |
| Producer | Shaheen Haq |