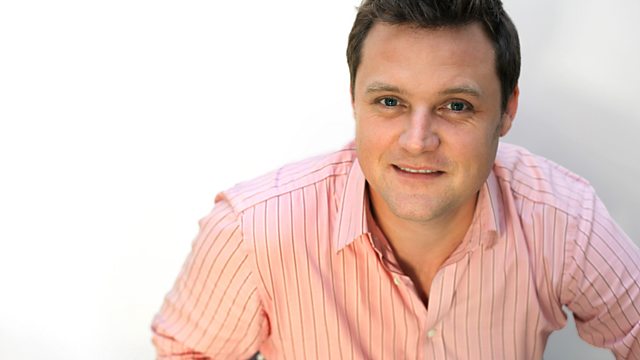 07/07/2013
Dominic Laurie sits in for Declan Curry and talks to the boss of Dell Computers UK, Tim Griffin.
Last on
Tim D. Griffin - Vice President & Managing Director, Dell UK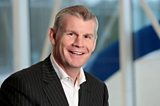 Tim Griffin, Vice President & Managing Director at Dell UK, took up this role having returned to the UK after 9 years in Singapore.
During his time in Asia, he held the position of Dell Singapore site leader and vice president of the Global Displays & Client Peripherals team within Dell's Software & Peripherals business.
Prior to this, Tim was Vice President or Services & Solutions for Dell's Consumer, Small and Medium Business.
Tim joined Dell in 2003 as director, Services Sales & Marketing for Asia Pacific & Japan. In that role, he provided leadership in the development and implementation of Dell's portfolio of services.
Karen Lynch, Chief Executive of Belu Water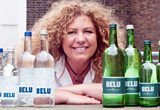 Karen Lynch, 43, is the CEO of Belu. Belu was started with the idea that there was a better way to do business by reducing environmental impact and using all profits to fund clean water projects.
Karen joined the company in 2010 and under her helm the social enterprise has increased its annual charitable donations from £30,000 in 2010 to £199,100 in 2011, far exceeding its target in the first year.
Using Karen's extensive business and marketing background, Belu embarked on a radical business strategy that increased its productivity while maintaining the company's founding principles - Belu has promised to never export its products and questions why people would want to drink imported water. She partnered the 100% carbon-neutral brand exclusively with WaterAid, launched products in convenient recyclable plastic bottles, secured shelf space for Belu in Sainsbury's and continues to develop working relationships with industry names such as Fifteen, Nobu, Smiths of Smithfield, Sketch and Zizzi.
Prior to her appointment at Belu, Karen was Barclays' Head of Branch Marketing for almost five years and before that she worked at Emap for 13 years, where she published magazines.
She is wife, and mother to 2 dogs, 2 teenage girls and Paddington her horse. She is extremely proud to work part time and feature on The Timewise TOP 50 part timers in the UK and to be a RSA Fellow.
Geoff Ho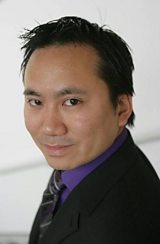 Geoff Ho is the Deputy City Editor of the Sunday Express, a position he has held since 2009. He joined the paper in April 2007 to cover banking, insurance and other financial services, just in time for the credit crunch. He has also written about a wide range of topics, including pubs, restaurants, natural resources and economics.
Prior to the Sunday Express, he was a writer at the investment magazine Shares, where he tipped stocks and analysed finance, leisure and betting sector companies.
His first role in journalism was at the specialist publication Health Insurance in 1998. He has also worked in IT and the consumer finance department of a major oil firm. He studied journalism at the London College of Communication.
Ignaty Dyakov, founder of Russia Local Ltd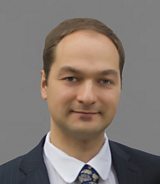 Ignaty Dyakov is a professional Russian language tutor and consultant with Master's degrees in Linguistics and The Political Economy of Russia. He is the author of an unconventional Russian language textbook aimed at business people "The Story Sensation: for learners of the Russian language (and not only for Guadeloupians!)".
Originally from St Petersburg he came to London in 2008 where some time later he established Russia Local Ltd, a language-based consultancy, which helps international businesses expand in Russia. Russian language training is where the company started and is still a core element of the business. Ignaty's clients are now based in the UK, France, Luxembourg, China, Hong Kong and Russia. They come from all walks of life and work in different areas, e.g. finance and banking, law, architecture, politics and administration.
Ignaty is a member of the Chartered Institute of Linguists, the Institute of Enterprise and Entrepreneurship (UK), Federation of Small Businesses and UK Trade and Investment Advisory Network.
He is married and enjoys reading, playing chess and learning to play golf, travelling and vegetarian cooking