Main content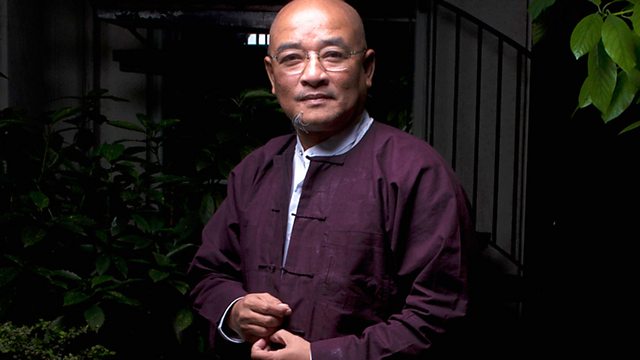 Burma's Zarganar: The Man Who Laughed at the Generals
Rex Bloomstein profiles Zarganar, Burma's greatest comedian and a political activist who was imprisoned several times for speaking out against the regime before the recent reforms.
Zarganar is Burma's greatest living comedian, but he is also much more than that. As a political activist, he was a fierce critic of Burma's generals who put him in jail several times, including five years in solitary confinement, for exposing their crimes and human rights violations.
The documentary film-maker Rex Bloomstein secretly interviewed Zarganar in Burma in 2007 for a film about freedom of expression. At the time Zarganar was banned from any artistic activity.
In 2008, he was arrested again and sentenced to 59 years in prison (later reduced to 35 years) for giving interviews to foreign media about the desperate situation of hundreds of thousands of people made homeless by Cyclone Nargis.
In 2010 Bloomstein again visited Burma secretly to make a new documentary about Zarganar's imprisonment. After a worldwide campaign, Zarganar was finally released in 2011 during an amnesty of political prisoners following elections and a series of reforms moving to a military-backed civilian government.
Bloomstein now travels openly to Burma to interview Zarganar in his home country for the first time since his release. Arriving just after the recent sectarian violence between Buddhists and Muslims in Meitila, he hears how Zarganar is trying to mediate between the two sides. He learns that the comedian has also been part of a commission looking at the violence and displacement of thousands of people in the western state of Rakhine.
Even though he is working with a government containing people that imprisoned and tortured him, Zarganar continues to use his unique satire to speak out as the country moves along an uncertain path to democracy.
Producers: Rex Bloomstein and Simon Jacobs
A Unique production for BBC Radio 4.
Last on
Broadcast