Main content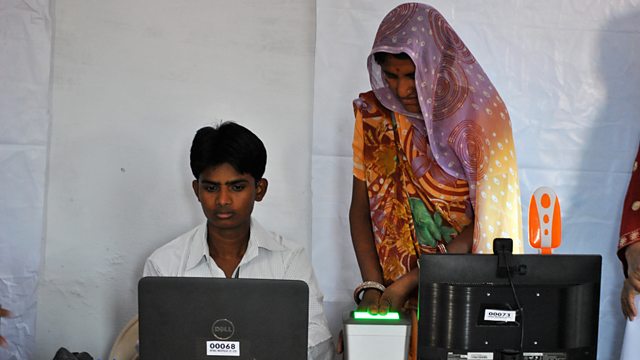 One Billion Digitally Identified Indians
Mukti Jain Campion reports on India's new national identity scheme, the biggest and most technologically ambitious in the world.
India is rolling out the largest and most technologically ambitious digital identity scheme in the world. Already 400 million of its 1.2 billion population have signed up, submitting to fingerprint and iris scans at 30,000 enrolment centres around the country.
"India has become the ultimate lab for digital identification technology. No country has ever tried to collect this much information in this short a period of time, with this new a technology," says American researcher Tarun Wadhwa, author of a forthcoming book on national ID schemes. "That's why the world is watching so closely. If you can make it work in India, you can make it work almost anywhere in the world."
National ID cards have been firmly rejected in the UK and elsewhere because of concerns about data security. But the Indian Unique Identity Scheme, known as UID or Aadhaar, has forged ahead without legislation to regulate such a massive data collection exercise.
The scheme is voluntary yet millions of people are queuing up to enrol. Mukti Jain Campion discovers why as she visits urban and rural enrolment centres around the country and meets the chairman of the project, Nandan Nilekani, former CEO of the outsourcing giant Infosys, who believes the scheme will transform India and help to lift millions out of poverty.
Producer: Mukti Jain Campion
A Culture Wise production for BBC Radio 4.
Last on