Main content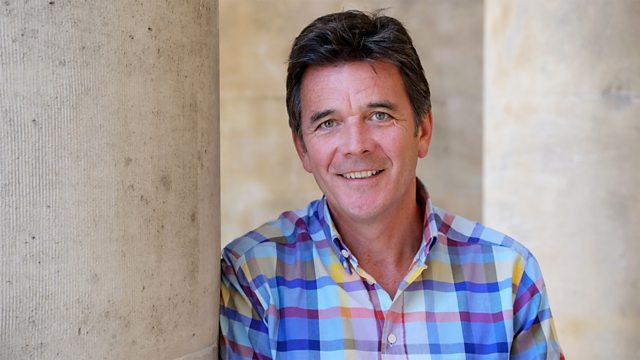 Measles, Prostate, Juvenile arthritis, Scruffy docs, Xenon lung scanner
Dr Mark Porter goes on a quest to demystify the health issues that perplex us, discussing measles, the prostate, juvenile arthritis, scruffy doctors, and the xenon lung scanner.
Prostate cancer and Sir Michael Parkinson's comments this week that the test 'is if you can pee against the wall from 2 foot' - Inside Health brings you the verdict. And stiff painful joints are usually associated with getting old, but imagine being told your toddler has arthritis - Mark Porter investigates. And why the change in doctors' dress code may be doing more for Private Medicine than infection control.
Programme Transcript - Inside Health
Downloaded from www.bbc.co.uk/radio4
THE ATTACHED TRANSCRIPT WAS TYPED FROM A RECORDING AND NOT COPIED FROM AN ORIGINAL SCRIPT.  BECAUSE OF THE RISK OF MISHEARING AND THE DIFFICULTY IN SOME CASES OF IDENTIFYING INDIVIDUAL SPEAKERS, THE BBC CANNOT VOUCH FOR ITS COMPLETE ACCURACY.
INSIDE HEALTH
Programme 3.
TX:  09.07.13  2100-2130
PRESENTER:  MARK PORTER
PRODUCER:  ERIKA WRIGHT
Porter
Coming up in today's programme:  Scruffy doctors – why the latest dress code for hospital medics – no ties, jackets or white coats, and bare below the elbows – may have done more for private practice than the fight against infections like MRSA.
Arthritis and children – stiff painful joints are often associated with getting old, but arthritis can strike at any age and, unless it is picked up promptly and treated aggressively, the resulting damage can leave a lasting legacy.
Clip
We were in the clinic and saw children older than Matthew and it hit us – lots of the children were facing hip replacements, were in wheelchairs – and thought oh my goodness this is what we face.
Porter
We will find out what happened to Matthew later on, as well as xenon - how researchers are harnessing the power of a noble gas to assess the state of our lungs.
But first measles and a challenge from a listener. The outbreak in Wales, that prompted a national MMR catch-up programme, was declared over last week – after 1219 cases, nearly 100 hospital admissions and a death. Our listener wants to know how many of those affected had been vaccinated with the MMR jab amid internet rumours that the vaccine is not half as good as the authorities are making it out to be.
Inside Health's Margaret McCartney has been investigating – Margaret had any of the confirmed cases been vaccinated?
McCartney
So the data we've got so far is not the full data, there will be more data will come out of this in due course.  But it's clear that 10 people had measles and also had MMR by the end of April, so the vast majority of people, who'd had measles when it was – the last figures we have were for the end of April – had been immunised.
Porter
And the reason we haven't got figures beyond that is they're still being collated?
McCartney
They're still being collated.  So we expect that the MMR vaccine works about 99% of the time, so these numbers would be entirely in keeping with that, we don't expect it to work 100% of the time.
Porter
Do we know if these people had had one or two shots?
McCartney
These were people who'd had at least one dose of MMR.
Porter
Right, so we don't know whether they'd had the full course or not, so it maybe that they'd only had the one shot and been the 10% that are susceptible.
McCartney
Yeah.
Porter
Well we're joined now by the Director of Immunisation at the Department of Health, Professor David Salisbury. Professor Salisbury, there have been rumours circulating on the internet that the MMR doesn't work, or that the Swansea outbreak was caused by a new strain of measles that the jab doesn't protect against. One of our listeners challenged us to unearth the truth and in the case of Wales it would appear that fewer than 2% of the cases had been vaccinated, was that a surprise to you?
Salisbury
We know just how well MMR vaccine works.  If you have no doses won't work at all.  We know how well it works if you have one dose and we know how well it works if you have two doses.
Porter
When you say we know that's based on what?
Salisbury
That's based on very large numbers now of studies that have been done on measles outbreaks in vaccinated populations.  If you take a thousand people and you give them one dose of measles vaccine and measles comes into that community a 100 of them will get measles.  That tells you the vaccine isn't perfect but it's nine tenths perfect.  If you take a thousand people who've had two doses 10 of them will get measles and that tells you two doses is near to perfect and those figures are well established. 
Porter
Can you explain why immunisation doesn't offer a 100% protection?
Salisbury
Well sometimes it's a mixture of the person and the vaccine.  And it depends a lot if the vaccine has been properly handled, looked after, given the right sort of temperature and that is the case in this country – our vaccines are very well looked after.  And then it turns out to be something to do with the person – and if they've had one dose they've still got a very good chance of being protected by a second dose.  The number of people who are not protected by two doses is absolutely tiny.
Porter
So one of the important things that you need to know, as the director of immunisation, presumably is when you're looking at an outbreak as happened in Wales you'd want to know who'd been vaccinated and how many jabs they've had and will you get that information because at the moment we couldn't find out how many jabs these 10 had had in the confirmed cases?
Salisbury
We do know that the data are available from Swansea and what they show are that almost all of the cases are unvaccinated and I think it's something like only two have had two doses of MMR and that fits exactly with the sort of figures we expect from the protection from MMR vaccine.
Porter
What about these rumours of a new strain?
Salisbury
There's no evidence at all that there is a new strain for which the vaccine would not protect.  Now we are able to use molecular fingerprinting of viruses to be able to show what strain they are, which tells us about where they've come from in the world.  But there is no strain that has emerged that is not protected by vaccination.
Porter
Now of course we've only got the data in Wales up until the end of April, that's over 600 cases, you will get the full data and you're anticipating no change in trends in the latter half of the epidemic?
Salisbury
Certainly on the data I've seen the second part of the epidemic has followed the same pattern as the first.
Porter
Professor David Salisbury thank you very much.  And there is a link to a breakdown of the latest figures from Wales on our website at bbc.co.uk/radio4.
Sir Michael Parkinson has been in the news this week after he announced that he has been receiving treatment for cancer of the prostate. Not that unusual in a man of his age, but it was his advice to other men that caught my attention. Sir Michael has been quoted in a number of papers as saying: "The test is if you can pee against a wall from two feet, you haven't got it".
Margaret McCartney – is he right?
McCartney
Yeah it's a very interesting test there.  When we're talking about medical tests in general we want to know how good that test is at detecting a condition, usually called the positive predictive value – how useful is that test in being definitely certain whether or not you have a condition.  And I can say with a fairly high degree of certainty that this is not a good test for whether or not you have prostate cancer.  If you look at the NICE guidelines and also information from Cancer Research UK they say that difficulty passing urine is common in the general population and on its own is not a reason for your GP to suspect prostate cancer.
Porter
So Margaret what we're saying is that if you can pass the test and you've still got a good urine stream it doesn't mean you haven't got cancer and if you've got a poor stream and are dribbling all over your shoes you may not have cancer, it may be something else?
McCartney
Absolutely.  So these kind of symptoms are termed lower urinary tract symptoms that men very often get as they get older and in fact NICE have got a fantastic patient information package on their website which explains all about the various and many causes of difficult urinary problems in which many men get.  One cause certainly is prostate cancer but there's lots and lots of other ones.  There are many tests that can be offered for gentlemen who presents with symptoms and one of the very important things that we do is speak to the man and find out exactly what the problems are, examine the gentleman and find out if there's any more information there and then test as appropriate.
Porter
And your conclusion of what Sir Michael's been quoted as saying is that if only it were that simple I suppose?
McCartney
Yeah unfortunately that's not a good test for prostate cancer.  If a man has a symptom that he's worried about – a change in his urinary pattern or symptoms that he wants to discuss with his doctor – he should do that whether or not he can pee against a wall from two feet.
Porter
Dr Margaret McCartney.  And if there's something that is confusing you that you would like Margaret to look into then please do get in touch. You can send a tweet containing the hashtag #insidehealth to @bbcradio4 or e-mail us via insidehealth@bbc.co.uk.
Actuality
Can you catch?  Go.
Porter
Now, the term arthritis tends to conjure up images of middle aged men and women with creaking knees or painful hips, but children can get it too. One in a thousand under 16s in the UK has some form of juvenile arthritis, making it as common as childhood diabetes. Even babies can be affected, as Lindsay Hall discovered in 2006 when her son Matthew started to develop problems.
Actuality
Hall
One morning Matthew woke up and I lifted him out of his cot, he was quite hot, it was almost like a virus type of illness or something and he refused to stand up and he kept flopping to the floor and going oomph.
Porter
You say he in a cot at the time so how old was he?
Hall
Sixteen months, just learning to walk really, hadn't walked for very long but one morning he woke up and his knees were hot and swollen and I did think automatically that he'd probably done something the day before or did he catch his leg in the cot.  But no.  So we took him to the doctors thinking it was a virus of some kind and the doctor said it could be a virus, take ibuprofen and see how he is over the weekend.  He seemed to improve.  Then later on in the week he kept collapsing on a particular leg.  So I took him back again and it took quite a while really to diagnose arthritis.
Porter
Was that a surprise and when they mentioned the word arthritis to you were you aware that children could get arthritis?
Hall
No not at all, not at that point.
Clinch
A parent may notice that a joint is swollen and stiff but usually they first notice a problem with the way the child moves or behaves.
Porter
Dr Jacqui Clinch is Consultant Paediatric Rheumatologist at the Bristol Royal Hospital for Children.
Clinch
Arthritis is usually worse in the morning, so a parent may come to us and say that a toddler may complain when they have nappy changes because the hips are very stiff or there's arthritis near the hips, that a child doesn't weight bear on a leg, that they crawl differently, that they're much more grumpy and miserable in the morning.  And as the day goes on they find their child's able to use their limbs much more.  In older children they'll complain more of pain, particularly around certain joints – weight bearing joints – and they might feel that they're slightly hotter and they can't straighten them as they previously could.  The other thing about children's arthritis – it also affects joints that we don't see in adult arthritis, so, for example the jaw or the tempera mandibular joint can get very inflamed, which is what arthritis is – inflammation of the joint.  So the young child, when they brush their teeth in the morning, can't actually open their mouth to get the toothbrush to the back of the mouth or they won't eat breakfast.  And the same happens in necks in children – trying to put clothes on in the morning is particularly troublesome.
Hall
We were in and out of hospital for quite a while with different pains in different joints, different swellings in different areas of joints, mainly toes and knees and wrists and ankles and all kinds of things – it just kept cropping up and it was never consistent, it lasted probably maybe for a day and then the swelling subside and he seemed happy again.  It just went on for a few months and I think a lot of parents find the same sort of situation that we were in – it's frustrating, you don't know what's happening to your child, the doctors are unaware at that point what's happening to your child and it's quite a struggle.
Clinch
It's not an easy diagnosis to make, particularly in the first few weeks or months.  Often children, who are extremely adaptable, can mask a joint that's inflamed, so a toddler may crawl in a different way and an adolescent may just adapt the way they do their activities.  If a joint is swollen then that needs immediate attention because there are many different things that can cause swollen joints, not just arthritis.  If that swelling or stiffness or other signs of inflammation continues for a number of weeks then that certainly needs to be investigated by a paediatrician with an interest in rheumatological conditions, so that we can rule out arthritis.
Porter
Because the earlier you intervene the better the outlook?
Clinch
Absolutely, the earlier you intervene and you control the arthritis, not cure the arthritis because we're still not there yet, but control the arthritis, the more likely the child will be able to get back to normal activities and the joint recover.
Porter
What's actually happening to the joints?
Clinch
Like adult arthritis the synovium, which is like the cling film layer round the joint, gets inflamed and that can be triggered by a number of different processes.  Certainly we feel that there's a genetic link with this and we also know that certain infections can trigger off more chronic arthritis.  And what happens is the synovium gets inflamed, it gets boggy, and we get inflammatory liquid produced in the joint that increases the pressure in the joint, so that the joint becomes stiff, swollen and is very painful.
Porter
What are the implications for the joint – is this a destructive process?
Clinch
One very positive thing about children's arthritis is that in many cases, because it's happening on a developing skeleton, as long as it's treated early and the inflammation completely controlled then the joints have remarkable ability to actually remodel, to reform such that the children can move the joints normally in the future.  Now clearly in the more severe types of arthritis you can get much more joint damage and more long lasting effect but thankfully in the modern scientific era our treatment for arthritis is so much better for children that many of the joints recover completely.
Porter
What's the natural history of the disease – if they're developing it when they're six, nine months of age, is this something they're going to have for the rest of their lives?
Clinch
No, there are many different types of arthritis and it depends on the pattern of the joints affected.  In some young people, particularly the young children, they have a form that just affects a few joints and then after a few years that burns out.  Now that's not always the case and unfortunately the prognosis in many groups is not as rosy as we used to think 20 or 30 years ago but certainly a number of children will only have it for a few years and with treatment the whole process die down, such that they come off treatment and don't have any further problems.  Approximately 50% of young people, if they start an arthritis in childhood, will still have some problems in young adult life.  The other aspect with children's arthritis that is absolutely vital to look at are the eyes.  So lots of people did not make the connection between inflammation in the joints and eye inflammation – something called uveitis – but there is a direct link between these two conditions.  And unfortunately in years gone by when that wasn't noticed a lot of young people had arthritis that burnt out but were left with severe visual impairment and sometimes blindness.  So the eye screening is an important part of this illness.
Porter
And that would now be a routine part of the sort of service that you would offer?
Clinch
Absolutely.  Any paediatric rheumatology service would automatically put young people, with whatever type of arthritis, into eye screening.
Hall
We were in the clinic and saw children older than Matthew and it hit us because at that time, which is now seven years ago, lots of the children were facing hip replacements, were in wheelchairs and at that point we were sat in the clinic room and thought oh my goodness this is what we face.
Porter
How's Matthew been treated?
Hall
He's had joint injections initially, they seem to work for a few weeks and then flares appeared.
Clinch
If a young child, particularly those primary school children, if they just have one, two, three joints then we treat them primarily with joint injections, so they have a light anaesthetic and we inject a small dose of steroid directly into the joint to reduce the inflammation of that synovium, that I was talking about earlier.  If a child has more problems with many more joints involved then we use different types of medications according to the severity.  The most common medication we use is something called methotrexate which we can give orally or by injection and this has a very good success rate in the majority of children's arthritis.  If, however, the arthritis does not respond to that or if the young person cannot tolerate it then we are very quickly moving into the area of a group of drugs called biologics.  These are moderately new and when I say new I mean in the last 15 years for the majority of them and they block pathways of inflammation.  They're constantly going under an awful lot of research but certainly in difficult arthritis these really have turned the prognosis around.
Hall
We went on to a drug called humira and we've never looked back since.
Porter
This is one of the new biological…
Hall
The new biologic drugs.
Porter
And Matthew you look very well at the moment, how are your – any aches and pains anywhere?
Matthew
Not really.
Hall
You don't like the medication do you?
Porter
Don't like taking it?
Matthew
No.  I hate it, absolutely hate it.
Porter
But it does you a lot of good doesn't it?
Matthew
Yes.
Hall
He knows that don't you but it is quite a traumatic experience when we have to have injections but it's just changed him, he was a different child.
Porter
Lindsay Hall. And you will find some useful links on juvenile arthritis on the Inside Health page at bbc.co.uk/radio4.
Music
Sir Lancelot Spratt – the pompous pinstriped surgeon played by James Robertson Justice in Doctor in The House – would be aghast at the prospect of today's doctors doing ward rounds and clinics in open necked shirts and theatre scrubs. And he might have a point.  The new casual look is the result of infection control measures introduced five years ago, but is there is any evidence that discarding white coats and ties, and rolling your sleeves up makes any difference? And could there be a downside to today's casual look?
To discuss the issue – Dr Margaret McCartney and Consultant Microbiologist Dr Stephanie Dancer.
Dancer
There's no hard evidence, Mark, that what we've been doing over the last few years has actually been responsible for the impact on hospital acquired infection.  There's no doubt that there has been an impact but what the reasons are or reason is for that I don't think anybody knows.  The problem is is that for hospital acquired infection we usually put in place a package of interventions, I think the trendy name for that is bundle.  I usually call it things under the hygiene umbrella.  And certainly over the last few years with the focus on hospital acquired infection there's been all sorts of bits and pieces put in place and overall we've had the desired effect for a couple of organisms – that's MRSA and clostridium difficile, certainly we've seen these numbers plummet.  Very good it is too to see that.  But to say that that is attributable to the dress code, no I don't think we can say that, I hope we're going to see evidence to support that.
Porter
Margaret, do you have any experience of patients of yours commenting on the way people are dressed, perhaps when they've been on a hospital visit?
McCartney
Yeah, I mean I suppose that my most direct contact with this would be in terms of my husband, who's a hospital consultant, and whose wardrobe has had to have a dramatic transformation since the new code arrived and told us that we were no longer allowed to have anything below the elbow.  And I think it does have an impact on the way people look and dress and it's very interesting because I don't think we ever really asked patients what they preferred.  The reason why we do this bare below the elbows thing now is because of the Department of Health's policy booklet – Uniforms and Work Wear – which was developed in 2007.  And the evidence of that was gathered by Thames Valley University who looked into the evidence base for what doctors and health professionals wore and what impact that had.  And it concluded quite clearly that there is no conclusive evidence that uniforms or other work clothes pose a significant hazard in terms of spreading infection and yet it was very much a political move but actually we could do this and it would look as though we're doing something.  It seemed to me to be a sticking plaster that was relatively easy to do, rather than looking at the far bigger problems with infection control in our hospitals such as over occupation of beds and people being kept in corridors because they didn't have adequate numbers of beds to have patients in or, for example, a lack of cleaning hours on wards.  So I suppose my concern has been that this has been a very visible thing that the Department of Health has done and perhaps there was less obvious to patients but far more effective things than could have happened originally.
Dancer
Even more than that Margaret I think the loss of the white coat in the name of infection control has actually eroded the doctors' status.
Porter
And why would that matter, I mean some people would say that the doctors' status was sometimes an obstacle to good patient care?
Dancer
No I think that a doctor has a certain social responsibility and that status is important for patients to perceive in that certainly we know that staff work better in clean surroundings, patients and their relatives are going to be inspired with more confidence in apparently clean surroundings.  I think the same applies to the appearance of your doctor – if he or she is dressed appropriately I think there's more confidence from the patient that they're actually going to be diagnosed correctly and treated properly.  And a positive frame of mind is part of the healing process.
McCartney
There was a really good study that was done in the Journal of the Royal College of Surgeons who'd taken 500 patients and visitors and given them pictures of a male doctor wearing a shirt and tie and his shirt was long to the wrists, wearing surgical scrubs and wearing no tie with his shirt sleeves rolled up and patients said that the most trustworthy and clean looking was one with the tie and long sleeves and the most dirty looking and unprofessional was the one with no tie and the sleeves rolled up.  And I think it's really disingenuous of us to think that this doesn't have an impact on the way hospitals work and the way patients respond to doctors.  Of course I dress up differently when I go to work compared with the days that I don't work – I wear entirely different clothes – and part of that is because I want to appear professional.
Dancer
I must make it clear I'm just speaking for the NHS hospitals because I suspect that the senior members of our profession in the private hospitals I suspect they're still attired in the more formal suit and tie. But I don't see that in the NHS hospitals.
Porter
One thing you do notice going into private hospitals is the very same doctors who operate bare below the elbows when they're on the NHS wards are in their full pinstripes in the private hospitals.
Dancer
It has been noticed that folk waltzing about in short sleeves, then I have to say undergo a transformation for the private hospitals, I think it's hypocrisy to be quite honest.  If the suit and the tie etc. etc. is good enough for the private hospital it's certainly good enough for the NHS.
Porter
Dr Stephanie Dancer.  And you can find more on her views about scruffy doctors on our website, go to bbc.co.uk/radio4 and click on I for Inside Health.
Now, if you have ever sucked helium out of a balloon to make your voice squeaky – and, no, I am not suggesting you try it, just guessing that many of you probably have – then our next item may ring a few bells. A team from Oxford is using a similar technique to investigate lung disease.
Modern scanners can pick up structural changes in the lungs - such as a cancer when it's still only the size of a grain of rice - but they are not very good at determining function – how well the lungs are working. The Oxford researchers have come up with a novel solution that allows their MRI scanner to assess both structure and function – with a bit of help from a balloon full of xenon.
Anthony MacIntyre is Superintendent Radiographer at the Churchill Hospital.
Actuality
MacIntyre
The patient goes up into the scanner, so they will be lying with their head a fair way in, feet out the other end mostly for these scans.
Porter
I mean it's like a massive polo mint isn't it.
MacIntyre
Yeah, almost toilet roll actually in a sense because it's longer than just a polo mint.  And then we do this particular scan, the make or break scan, where we get them to breathe in the gas, hold on to the gas, we take the pictures and then let them breathe out normally.
Actuality
Matin
My name is Tahreema Matin and I'm a clinical research fellow.  I run all the xenon imaging trials here at the Churchill Hospital.
Actuality
Practically we just ask the patients to breathe the xenon in.  So we produce the xenon in a big machine called a polariser and we dispense it into a plastic bag, the bag's no bigger than a size of a crisp packet and this is attached to a little bit of plastic tubing that goes into the patient's mouth, they breathe the xenon in and wherever the lung is working well the xenon goes and shoes up brightly on the scan.
Gleeson
My name is Fergus Gleeson, I'm the Professor of Radiology in Oxford.  Normal oxygen doesn't produce enough of a signal for MR to detect it but the signal from xenon appears brighter and therefore we can see it. 
Porter
What does this add to the existing imaging techniques that we already have for looking at people's lungs?
Gleeson
Yes, so that's a really good question because we have great techniques now, we've got great CT, the problem is that shows you structure and actually doesn't show you the lungs working.
Matin
So Mark we're looking at a normal MRI here, and as we can see MRI's really good at looking at soft tissues and the bones and the other organs in the abdomens but the lungs are completely black, there's no signal there at all.  So we can't really tell what's going on in the lungs at all.  So when we use this new technique where we get our patients to breathe a special gas, the xenon gas in, we get to see exactly how the lungs are working, so we can see which areas of the lungs are well ventilated and also which areas of the lungs are well perfused – so where the blood flow is.
Porter
So looking at the picture on the right that's a sort of conventional MRI scan and basically looks like a dissected patient to some extent but as you said the lungs are completely black but if we look at the one on the left it's like a negative – it's a mirror image – the lungs here are white and that's the gas that you're seeing is it?
Matin
Absolutely.  So when you breathe in the xenon gas it provides the signal and that allows us to see the lungs, so wherever the lungs are working very well the gas shows up brightly.
Gleeson
We may be able to show you which bits of your lungs are working and which bits aren't and then if you've got diseased lung, maybe with cancer in it, we can show it doesn't matter to you, so we can chop it out or we can irradiate it.  And we can't really do that now.  We may also be able to see lung changing how it works with drugs sooner than we currently can and we may also be able to detect subtle change.  Now for you and I a small change in our oxygenation we don't notice but for patients who are sick if we can identify small changes that we can see physiologically we can show that there may be benefit from intervening in those patients.
Porter
Is it teaching us anything new about the way that the lung is working, are there any surprises that you've seen so far?
Gleeson
There are suggestions from some of the patients and volunteers that we've looked at that we may see change very quickly that was unexpected.  So in some of our patients actually we may be able to change therapy, increase therapy, change the dose we're giving asthmatics, change the dose of treatments that we're giving patients with cystic fibrosis, change radiotherapy fields – a whole bunch of things that we may not be able to detect now.
Porter
So you can make a change therapeutically and then scan them quite quickly and see if it's changed function.
Gleeson
Yeah an hour or two later.
Porter
Professor Fergus Gleeson from the Churchill Hospital in Oxford.
Just time to tell you about next week when I meet a kidney expert who thinks we are denial about dehydration, and is urging us all to drink more, particularly during the current hot spell. And the headache that really can be blinding – it can cost you your vision unless treated promptly.
ENDS