Main content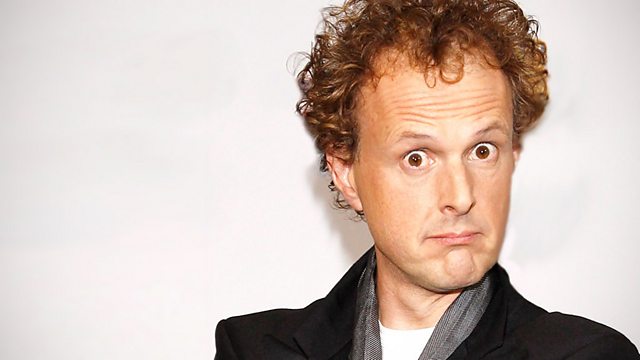 Hersch on Herschel
4 Extra Debut. Comedian Rainer Hersch explores the life of the composer and astronomer who discovered Uranus, William Herschel. From 2013.
William Herschel was a German-born British composer and astronomer who discovered Uranus, observed Saturn's rings and discovered the existence of infrared radiation. In his spare time he composed 24 symphonies.
Rainer Hersch is a British-born German comedian and musician who is equally at home closing the show at the famous Comedy Store or conducting the Philharmonia at the Festival Hall. In his spare time he is a keen amateur astronomer with a telescope in his back garden - like Herschel. For 25 years, he has been an active member of his local astronomy society.
Now Hersch wants to know more about his namesake and why he is not better known. It's a good time to do it - in April 2013, the mission of the Herschel Space Observatory, named after William Herschel, came to an end. It was the biggest Infra-Red satellite ever launched and had been observing the Universe in the IR band - but it finally ran out of coolant.
Rainer's journey begins in the garden of the Bath house where, in 1781 William Herschel became the first human to discover a new planet, Uranus, or Georgium Sidus (George's Star) as Herschel insisted on naming it to gain patronage from George III. He finds out how Herschel constructed the most powerful telescopes then in existence and how this led him also to predict the shape of the Milky Way. Herschel also discovered Infra-Red radiation. And, despite his erroneous predictions about life on the moon and the sun, he went from being an obscure German immigrant military musician and amateur astronomer to one of the most celebrated British scientists of the day.
Producer: Julian Mayers
A Testbed production first broadcast on BBC Radio 4 in July 2013.