Main content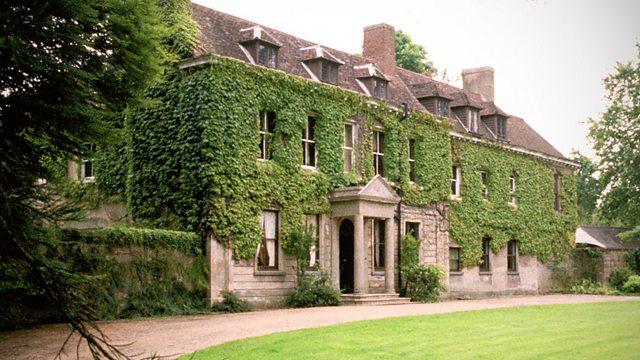 Sometimes Into the Arms of God
4 Extra Debut. As WWII rages, an injured soldier strives to save West Wycombe Park for the National Trust. Starring Tobias Menzies.
by Christopher William Hill
Once described as 'the man who saved England', James Lees-Milne's work for the National Trust in the 1930s and 40s was instrumental in securing innumerable architectural gems for the nation. His waspish and witty diaries, which have inspired these three linked plays, chart the decline and fall of the English country house.
It's 1942 and Lees-Milne is billeted with the National Trust at West Wycombe Park - a world away from Blitz-ridden London. Lees-Milne is a rising star of the Trust. Invalided out of the army, he's looking for his own battles to fight and is determined to save the house and preserve it for the nation. But times are hard and the Trust is reliant on a considerable endowment before they can acquire a property - an endowment which the incumbent inhabitants, Johnnie and Helen Dashwood, can ill-afford to pay. Helen is an imperious host, but is desperate for paying guests - so when Nancy Mitford comes to stay, she's welcomed with open arms. Lees-Milne is delighted for the distraction, but it's difficult for guests to throw themselves into the house party spirit in sub-zero conditions. Fortunately, Nancy is obsessed with the Antarctic explorers and Captain Scott, even nicknaming the upstairs lavatory 'The Beardmore' (after the glacier of the same name), much to Helen's chagrin. But it's a brittle peace, as cloistered together, all the guests attempt to block out the war for as long as possible.
Produced & directed by Marion Nancarrow
The three plays star Tobias Menzies (Rome; Game of Thrones ) as James Lees-Milne and Victoria Hamilton (Lark Rise to Candleford; Doctor Foster) as the novelist Nancy Mitford and chart four years during the war when Lees-Milne was at his most industrious, trying to save properties for the National Trust. In this first play, Samuel Barnett (The History Boys; Twenty Twelve) makes a guest appearance as Cecil Beaton.
More episodes
Previous
You are at the first episode
Credits
| Role | Contributor |
| --- | --- |
| James Lees-Milne | Tobias Menzies |
| Nancy Mitford | Victoria Hamilton |
| Eddy Sackville-West | David Seddon |
| Cecil Beaton | Samuel Barnett |
| Helen Dashwood | Joanna Brookes |
| Miss Paterson | Joanna Brookes |
| Johnnie Dashwood | Sean Murray |
| Haines | Ben Crowe |
| Director | Marion Nancarrow |
| Producer | Marion Nancarrow |
| Writer | Christopher William Hill |