Main content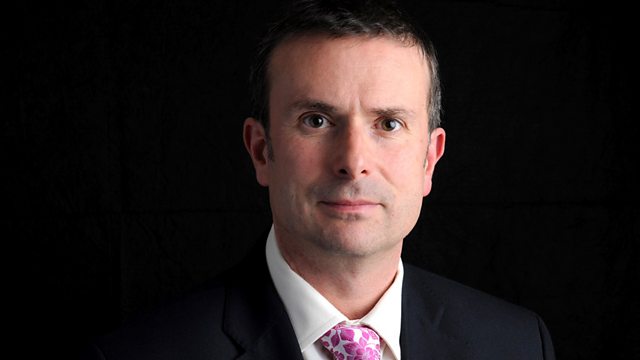 A Dark Magic
An estimated 70 per cent of trading decisions on US stock exchanges are not made by humans, but by computer algorithms. Robert Peston asks if the machines have taken over.
Think of a trading floor in the City or Wall Street. What springs to mind? Frantic men, ties loose, sweat beading on brows, gesturing and shouting into telephones? That's how it was for decades. But no longer. In our IT era, computer code - algorithms - rather than humans are placing most of the orders to buy or sell on Wall Street.
Trading pits have been replaced by huge warehouses with row upon row of computer servers, or black boxes, and the traders have been made redundant by clever computer programmes called "algos".
The triumph of the machines has not only been at investment banks and hedge funds. Most financial institutions, including our high street banks and pension funds, rely on algorithmic code. These algorithms are having a powerful influence on your savings, including your pension fund. Competing algorithms clash with each other and, on occasion, have caused market meltdowns.
The BBC's Business Editor Robert Peston investigates this murky world of financial algorithms. Speaking to traders, data miners, the head of the London stock exchange and the geeks taking over Wall Street, Peston asks what it means when the machines are in control and who it is benefiting. Are these magical mechanical minds fulfilling the function of the market and plumping up our pension funds, or are they causing increasing volatility in markets that have barely recovered from the 2008 financial crash?
As the models become complex, beyond most people's comprehension, what happens when humans step aside and hand over responsibility for the markets to the black boxes?
Producer: Gemma Newby
A Sparklab production for BBC Radio 4.
Last on
Broadcasts