Main content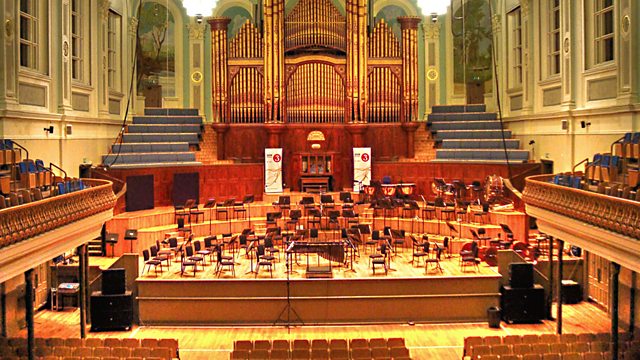 Cheltenham Music Festival 2013 - Tallis Scholars
Live from Tewkesbury Abbey, Peter Phillips directs the Tallis Scholars in music by Tallis, Palestrina, Allegri, Byrd and Whitacre as part of the 2013 Cheltenham Music Festival.
Live from the Cheltenham Music Festival at Tewkesbury Abbey.
The Tallis Scholars, directed by Peter Phillips, perform music by Tallis, Palestrina, Allegri and Eric Whitacre
The Tallis Scholars
Peter Phillips (director)
Tallis: Loquebantur variis linguis
Palestrina: Missa Papae Marcelli
8.10 INTERVAL
Allegri: Miserere
Whitacre: Sainte-Chapelle
Part: Nunc Dimittis
Tallis: Miserere
Byrd: Tribue Domine
Continuing their celebrations marking their 40th birthday, the Tallis Scholars perform at the Cheltenham Music Festival. Director Peter Phillips has chosen works that have become favourite landmarks of the early music repertoire for him and his ensemble over the last four decades, along with pieces by two of the most famous and popular composers in contemporary choral music: Arvo Part, and Eric Whitacre.
The programme includes a complete performance of Palestrina's Mass for Pope Marcellus II, Allegri's famous Miserere and music by the ensemble's namesake, Thomas Tallis. They also perform Eric Whitacre's Sainte-Chapelle, premiered earlier this year and composed especially for the Tallis Scholars on their 40th anniversary.