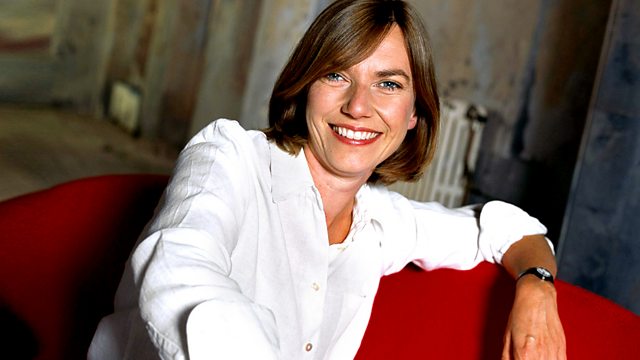 Verdi - Alzira
Thursday Opera Matinee - Verdi 200, with Louise Fryer.
Radio 3's celebrations of Verdi's bicentenary continue with his rarely-heard early opera Alzira, starring Ileana Cotrubas, Francisco Araiza and Renato Bruson. It's a would-be tale of blood and thunder in sixteenth-century Peru, with the Incas fighting against Spanish imperial domination - but surprisingly, both sides keep releasing rather than killing each other. Maybe that's why it's never been popular... The Inca princess Alzira is caught at the centre of the conflict, as the Inca leader Zamoro (whom she loves) fights the Spanish Governor Gusmano (whom she doesn't) for her favours. Who will she end up with? Tune in at 2 o'clock to find out.
Plus, after the opera, Louise Fryer presents a Sibelius Symphony performed by this week's featured performers: Simon Rattle and the orchestra of which he's Chief Conductor, the Berlin Philharmonic.
Verdi: Alzira
Alzira, Inca princess ..... Ileana Cotrubas (soprano)
Zamoro, Inca leader ..... Francisco Araiza (tenor)
Gusmano, Spanish Governor of Peru ... Renato Bruson (baritone)
Alvaro, Gusmano's father ... Jan-Hendrik Rootering (bass)
Ovando, Spanish Duke ... Donald George (tenor)
Ataliba, Alzira's father ..... Daniel Bonilla (tenor)
Zuma, her maid ... Sofia Lis (mezzo-soprano)
Otumbo, Inca warrior ... Alexandru Ionita (tenor)
Bavarian Radio Chorus,
Munich Radio Orchestra,
Conductor Lamberto Gardelli.
3.35pm
Sibelius: Symphony no. 4 in A minor
Berlin Philharmonic,
Conductor Simon Rattle.
Last on