Main content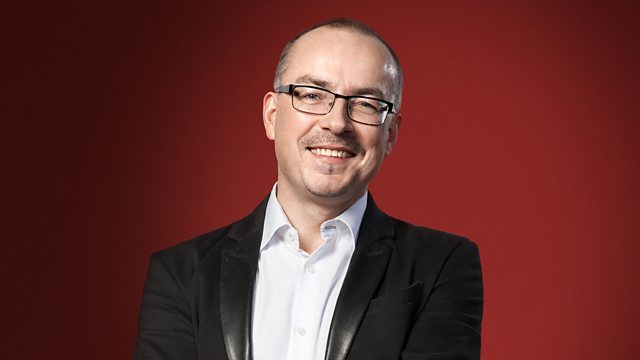 Building a Library: Beethoven: Piano Sonata No 32
With Andrew McGregor. Including Building a Library: Beethoven: Piano Sonata No 32 in C minor, Op 111; Catherine Bott on an Archiv box set: Disc of the Week: Mahler: Symphony No 8.
CD Review with Andrew McGregor, including:
9.30am Building a Library
David Owen Norris surveys recordings of Beethoven's last piano sonata, No. 32 in C minor, Op. 111 and makes a personal recommendation
10.40am
Catherine Bott joins Andrew to discuss a box-set tracing the history of Archiv, the pioneering early music label
11.45am
Disc of the Week
Mahler: Symphony No.8
Christine Brewer, soprano
Camilla Nylund, soprano
Maria Espada, soprano
Stephanie Blythe, mezzo-soprano
Mihoko Fujimura, alto
Robert Dean Smith, tenor
Tommi Hakala, baritone
Stefan Kocán, bass
Netherlands Radio Choir
State Choir 'Latvija'
Bavarian Radio Choir
National Boys Choir
National Children's Choir
Royal Concertgebouw Orchestra
Mariss Jansons, conductor.