Main content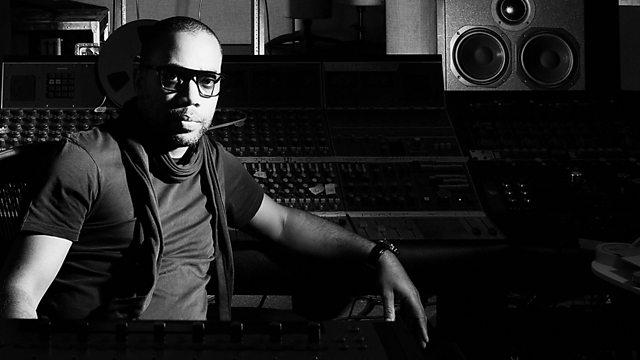 Carl Craig
Grammy-nominated composer, producer and DJ Carl Craig takes to the 6 Mix decks.
Following the release of his first new material in ten years, Carl Craig takes to the 6 Mix decks for two hours.
A figurehead of Detorit techno's second wave, Carl Craig released his first track in 1989 followed by a couple of singles on labels run by his first collaborator, Derrick May. He has also remixed a whole host of artists, including LCD Soundsystem, Hot Chip and Friendly Fires and in 2008 was nominated for a Grammy for his remix of "Like A Child" by the Junior Boys.
Aside from remixes, he has released many successful albums under a large number of aliases including BFC, Psyche, Paperclip People, 69, Designer Music and Innerzone Orchestra. His latest offering is a three CD compilation titled Masterpieces. In addition to his own music, he has been responsible for releasing records by artists such as Kevin Saunderson and Moodymann on his label Planet E Communications.
In this programme Carl plays a selection of new music he's enjoying at the moment alongside a selection of influences.
Last on
Music Played
Funkadelic

Cosmic Slop

Westbound Records.
Cosmic Slop.

Art of Noise

Donna

The Art Of Noise.
Island.
4.

Jack Nitzsche

Harry Flowers

Performance: Original Motion Picture Sound Track.
Warner Bros.
7.

3MB

Die Komischen Kuriere

Sci-Fi Level 1.1.
Superstition.
9.

Klaus Nomi

Keys of Life

Klaus Nomi.
RCA Victor.
1.

Prince

Forever in My Life

Small Club - 2nd Show That Night.
Martens Records.

Sueño Latino

Sueno Latino

Acid Arab

Theme

Collections / EP01.
Versatile Records.

Minilogue

Atoms With Curiosity That Looks At Itself And Wonder Why It Wonders

Blomma.
Cocoon Recordings.
2.

Tales of Us

Another Earth

Bleak

Noon Shape

Kern Exclusives.
Deeply Rooted House.
1.

Envoy

Dark Manoeuvres (Slam Remix)

Dark Manoeuvres (Slam Remix).
Soma Quality Recordings.
1.

John Foxx

Evangeline (David Lynch Remix)

Evangeline.
Playground Recordings.
1.

Alexander Desalt

Flight to the Compound

HTRK

Work That Body

Work (Work, Work).
Mistletone Records.

My Disco

Wrapped Coast

Wrapped Coast / All I Can Do.
Temporary Residence Limited.
1.
Broadcast