Main content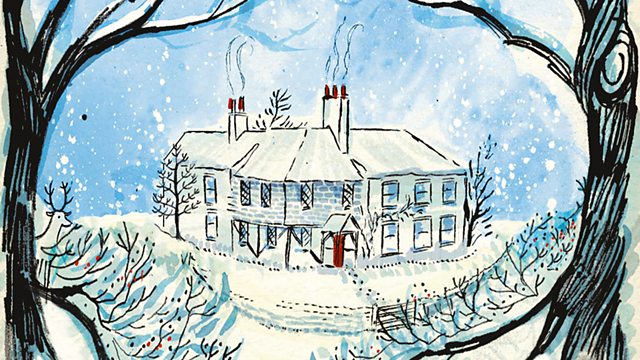 Polly finds an admirer in a new client, while Clary's relationship with her boss reaches a difficult conclusion.
by Elizabeth Jane Howard
Dramatised by Lin Coghlan
Polly finds an admirer in a new client whilst Clary's relationship with her boss reaches a difficult conclusion.
Produced and directed by Sally Avens and Marion Nancarrow
'Casting Off' is the final book in the Cazalet novels by Elizabeth Jane Howard, which together give a vivid insight into the lives, hopes and loves of three generations during the Second World War and beyond.
As Elizabeth Jane Howard enters her 90th Birthday year, Radio 4 are broadcasting dramatisations of all four novels between January and July 2013.
You can catch up with series three, The Cazalets: Confusion, on iPlayer.
This fourth series is set between the summer of 1945 and 1947.
With Rupert missing in France since Dunkirk, his beautiful young wife Zoe has had an affair with the American photographer, Jack, who has subsequently killed himself. Zoe has found solace in her daughter, Juliet and in Rupert's friend Archie, who is also a great source of support to her step-daughter, Clary. Should Rupert return, Archie is hoping for something more than friendship with Clary, but has kept this to himself. Meanwhile, Clary's cousin Polly has told Archie that she loves him and he has had to turn her down as gently as he can. Louise's marriage teeters on the brink, since her husband Michael destroyed a letter sent by her lover, Hugo whilst Edward's affair with Diana continues: she's almost certainly had two of his children. Sid, however, has finished her affair with her student, Thelma, hoping to bring Rachel back into her life again. But the best laid plans are wont to be sabotaged ...
When Elizabeth Jane Howard began writing the novels her aims were modest. "I wanted to write about my youth, and the ten years that straddled the Second World War. I also wanted to write about what domestic life was like for people at home. A lot has been written about the battles and the war in a more direct sense, but little had been said about the way the whole of England changed. When the war ended, everybody was in a different position from where they were when it started."
Two decades later, Howard's quartet of books -- The Light Years, Marking Time, Confusion and Casting Off - charting the family's fortunes between 1937 and 1947 have sold over a million copies.
Martin Amis said of Elizabeth Jane Howard, "She is, with Iris Murdoch, the most interesting woman writer of her generation. An instinctivist, like Muriel Spark, she has a freakish and poetic eye, and a penetrating sanity."
A star cast includes Penelope Wilton as the narrator, Pip Torrens, Lisa Dillon, Naomi Frederick, Helen Schlesinger, Raymond Coulthard, Zoe Tapper, Alix Wilton Regan, Flora Spencer-Longhurst and Georgia Groome.
Casting Off is dramatised by Lin Coghlan.
Last on
Credits
| Role | Contributor |
| --- | --- |
| Narrator | Penelope Wilton |
| Clary | Georgia Groome |
| Polly | Flora Spencer-Longhurst |
| Archie | Joseph Millson |
| Gerald | Tom Mison |
| Waiter | Will Howard |
| Director | Sally Avens |
| Producer | Sally Avens |
| Director | Marion Nancarrow |
| Producer | Marion Nancarrow |
| Writer | Lin Coghlan |
Broadcasts