Main content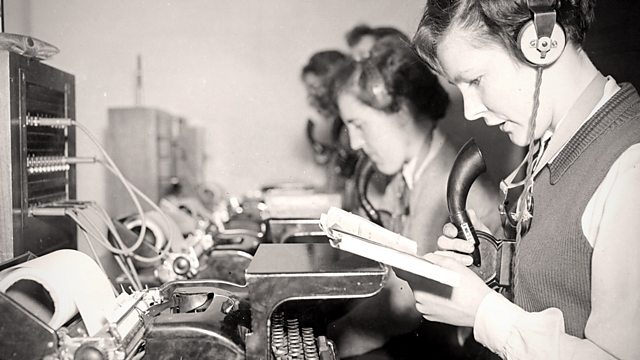 A better mobile phone contract, and a celebration of the telegram
The companies using the Green Deal to offer services you don't need, how to negotiate money off your mobile phone contract, and telegrams that changed history. With Peter White.
How you can save money on your mobile phone contract just by negotiating with your provider. Why, after two years, product placement on TV in the UK still hasn't taken off. Plus, as one of the last public telegram services prepares to close in India, we'll be looking at how telegrams changed the world and hearing some of the most remarkable ever sent.
Presenter Peter White
Producer John Neal.
Last on
Chapters
Telegrams

We look at some of the most historic telegrams ever sent.

Duration: 01:16

Green Deal advice companies

The companies charging you for a Green Deal service you don't need.

Duration: 10:32

End of telegrams

We celebrate the history of the telegram with Nicholas Parsons and Tom Standage.

Duration: 10:27

Mobile phone freebies

Tips on how to negotiate to get money off your mobile phone contract.

Duration: 03:46

Telegrams

Another one of history's most important telegrams.

Duration: 02:35

Film destinations

Hollywood fans visiting sites to re-create film scenes.

Duration: 09:01

Product Placement

Two years of product placement and why it's had a slow start in the UK.

Duration: 07:47

Telegram

A historic telegram from 1969.

Duration: 01:26

Amazon Autorip

Amazon's new Autorip service.

Duration: 03:20

Telegram

The telegram that marked the end of the Second World War.

Duration: 00:58

Broadcasts