Main content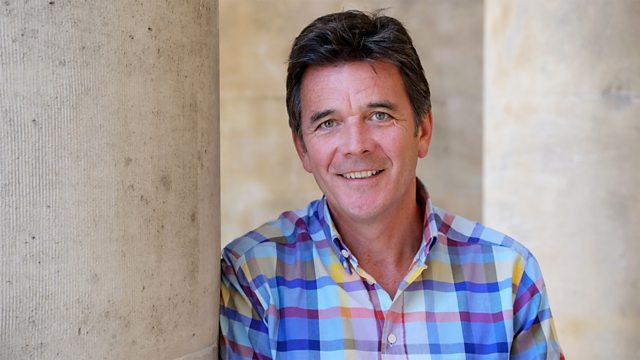 Hayfever management; Generic drugs; Diclofenac; Breastfeeding and cheese molars; Pacemakers; Antibiotics and MS
Should private clinics be offering out dated injections for hay fever? Cheese Molars - why do up to 1 in 7 British children have soft yellow teeth? And generics versus branded medicines - why pay more for the same thing?
Programme Transcript - Inside Health
Downloaded from www.bbc.co.uk/radio4 
THE ATTACHED TRANSCRIPT WAS TYPED FROM A RECORDING AND NOT COPIED FROM AN ORIGINAL SCRIPT.  BECAUSE OF THE RISK OF MISHEARING AND THE DIFFICULTY IN SOME CASES OF IDENTIFYING INDIVIDUAL SPEAKERS, THE BBC CANNOT VOUCH FOR ITS COMPLETE ACCURACY.
INSIDE HEALTH
Programme 2.
TX:  03.07.13  2100-2130
PRESENTER:  MARK PORTER
PRODUCER:  ERIKA WRIGHT
Porter
Coming up in today's programme:  Painkillers and heart disease.  This week regulatory authorities have issued new guidance on the use of the popular anti-inflammatory diclofenac following research showing that the drug increases the risk of stroke and heart attack.  But if doctors are being advised to prescribe safer alternatives for people with arthritis and similar conditions, why is it still available over-the-counter for sprains and strains? I will be asking the regulator.
The most common childhood dental problem that you've never heard of.  Inside Health has discovered that as many as one in seven young children now have yellowed and weakened teeth – so called "cheese molars" -  and the longer a child is breastfed the greater the risk appears to be.
Clip
About 15 years ago dentists started to notice that an increasing number of children were being brought in to see them and when they looked at these children they realised that this was not dental decay this was something completely different.
Porter
And I discover what's involved in having a pacemaker fitted – if it's good enough for Sir David Attenborough then it's good enough for us.
And generics versus branded medicines – why pay more for the same thing?
But first, Inside Health has learned that, during a particularly bad hayfever season, some private clinics are offering a one-off steroid jab to help. The most popular version is prescribed under the brand name Kenalog, but it is increasingly hard to find an NHS doctor who uses the injection. It is not banned, but the use of Kenalog in hayfever is now widely frowned upon.  Which, presumably, is why private clinics are offering it – supply and demand and all that…. but are they right to do so?
To discuss this Inside Health's resident sceptic Dr Margaret McCartney and Dr James Cave who edits the Drug and Therapeutics bulletin.  James, where does Kenalog sit in the modern management of Hayfever?
Cave
Well I don't think it sits anywhere frankly, I think it's a drug with big side effects.  It's incredibly effective and just like you can light barbecues with petrol you can treat hayfever with Kenalog but I would seriously suggest that you don't because of the dangers associated with it.
Porter
And the side effects might be what?
Cave
First of all, all steroids have an impact on the immune system so for the first three weeks of having a Kenalog injection your immune system is suppressed and we can demonstrate that in trials. 
Porter
That's how it helps the hayfever.
Cave
Precisely and it also means that you are more at risk of having serious illnesses, certain infections, particularly things like chicken pox and other viruses – if you get those whilst you've had this jab you are going to get a much worse response.  Likewise in this three week period if you were to have a serious illness, a road traffic accident, you might be less able to cope with the stresses of that because the Kenalog is sitting in the system suppressing your own stress reactions.
Porter
Margaret, before we go into what we can do as an alternative and whether there are any options, perhaps you can explain why Kenalog's fallen out of favour, we've heard that it's not a good drug but it was used – I remember when I first started in practice it was used.
McCartney
That's right, that's right and I think the problem is if you look on the internet and into internet forums you'll find a lot of people who seem pretty unhappy at the idea that they used to be able to get this for their hayfever and now they can't get it for their hayfever and some people think it's maybe a cost saving exercise or something like that when actually it's a safety issue.  This is not a useful drug for hayfever because the side effects weigh out dramatically far far more than the benefits.  And you can get the benefits in far less toxic ways.
Porter
That's why it's fallen out of favour – some doctors may still use it but the vast majority of doctors do not use it because it's not regarded as a particularly safe drug.
McCartney
That's right and the guidance from all the allergy societies in recent years has very much backed that up and there's no official authority in the UK would recommend Kenalog for the treatment of hayfever.  So we just don't use it in the NHS as we did and I think that's quite right.
Porter
Okay but there are a small proportion of patients who have severe hayfever that can be very disabling – I'm thinking of maybe teenagers going through exams or university students going through exams who are literally laid out by this who might have had Kenalog in the past, so what can we do for them?
McCartney
There's a long, long list of drugs that can be used, depending on what your symptoms are for hayfever because of course a lot of people get different types of symptoms.  But for the very worst situations where perhaps someone's going through exams or they have a wedding or a honeymoon there is the option to give oral tablets of steroids – a smaller dose than would be in Kenalog by far and for a limited period of time.  And the huge advantage about that is that you know what you're putting in to the person, you can stop the treatment if you need to, it's not too much – it's not an excess of what you need, it's a treatment that's a therapeutic dose rather than one that's overshooting by far.
Cave
The way to think about it is the injection you get from Kenalog is equivalent to about 50-100 milligrams of Prednisolone, which is the oral tablet we use. So if you give someone a five milligram tablet to take for up to 20 days to have a similar dose.  Now if you're taking an oral tablet you can stop the tablet, if you are taking an injection there's nothing anyone can do until that injection has gone.  Now in my experience if in situations with severe people who need stringent symptom control the use of just a few oral tablets to take on their bad days as long as ther're already taking daily antihistamines, perhaps also a nasal spray, perhaps also some eye drops invariably functions absolutely fine.  I certainly have no one who still has problems with symptom control in those situations.
Porter
 We also need to add in here that one of the other problems is a lot of people coming in and asking for these injections aren't doing the basic stuff – the using of the eye drops, the nose sprays, the antihistamines and things- which you should do first, which would control most people.
Cave
The way to remember about hayfever is the tablets you take today stop you getting hayfever tomorrow because pollen goes into your nose and it causes these cells to release all kinds of nasty toxic substances like histamines and they cause the swelling of your nasal lining and the sneezing and the running eyes.  By the time they've broken up and you're sneezing and have got a blocked nose an antihistamine is not going to be effective.  If you look at how long it takes them to work it's two to three days – so you take the tablet today to stop it tomorrow.  So just because today it's raining still take your pill.
McCartney
Yeah and I think you have to do that in the moderate to longer term over the hayfever season as well, I think a lot of the packets that you get have expensive antihistamines with brands on them in the chemist they're very short term, they're only for a week or 10 days at a time whereas we probably need to be taking them for weeks and months, so if you get bad hayfever over a predictable length of the season.  And as well as that, just to highlight, that there are generic alternatives, so you can get cheap histamines, you don't have to go for the expensive ones and they're just as good.
Porter
And they come with more than seven in a packet.
McCartney
Absolutely.
Cave
I think there is an issue here – the fact that you walk into a chemist you're likely to be bombarded with branded six or perhaps two week packs of antihistamines whereas if you just look down the bottom somewhere you'll find a little white packet, very sort of non-descript and there'll be 28 tablets in there of a generic antihistamine of which loratadine and cetirizine are the two that we should be using because they're once a day, non-sedating.  So you go in and ask for generic – that's the key word – generic loratadine or cetririzine.  Non branded, so they'll come in a very boring looking packet…
Porter
But it's just as good.
Cave
But it's just as good and it'll be so much more cost effective for you.
Porter
James Cave and Margaret McCartney, and there is a link to an overview of the management of hayfever on the Inside Health website at bbc.co.uk/radio4.
Both Margaret and James advocate the use of non-branded, or generic, hayfever remedies but how do they differ from the original branded version? Dr Kate Adams is a GP in Hackney who has written on the issue. Kate:
Adams
Well let me give you an example about a commonly prescribed drug – a statin – that now is off patent, when it was on patent it was called Lipitor, now it's off patent it's atorvastatin.
Porter
And atorvastatin was the active ingredient all the way along it's just it was branded – sold under the name Lipitor?
Adams
That's right.  And is commonly used to lower people's cholesterol.  So there are lots of different drug companies sitting in the wings, even the same drug company that makes the branded drug, ready to come in with generics that are much cheaper because they haven't had to invest in developing the drug in the first place.
Porter
Now in the UK that patent period is typically 20 years – we've just seen Viagra's come off patent and the active ingredient – Sildenafil – can now be made by lots of other drug companies and the price is expected to plummet accordingly.  But what's the difference between normal Sildenafil and the branded version of Viagra – is there any difference?
Adams
There isn't any difference which is why we're all encouraged to prescribe drugs, as GPs, when they come off patent if we have an opportunity we are supposed to prescribe them via the ingredient.  But sometimes patients get confused because they see from my example with the statin sometimes they'll have a box with atorvastatin written on and sometimes they have a box with Lipitor and it really confuses patients.
Porter
But the generic version has to be shown to be as safe and as effective – it might be a different colour, come in different packaging and have a few other different things about it but basically it works as well is what you're saying.
Adams
It works as well, it's completely as safe.
Porter
Now we heard in the item there, Margaret McCartney and James Cave talking about the money that listeners can save by buying antihistamines generically, it works very well for the NHS and we save around £10 billion a year by prescribing generic drugs.
Adams
Absolutely.  A drug like atorvastatin now it's off patent probably costs about £3 a month, when it was on patent you could only prescribe it as Lipitor it would cost £30 a month.  Now just imagine somebody's taking this for life perhaps – 20 years – and the difference between £3 a month and £30 a month and if you take that to a population level the NHS can save millions if we prescribe it generically.
Porter
Now you're telling me it works as well, the evidence suggests it should work as well but patients come into my consulting room saying well doctor this – I was using this branded indigestion remedy, that's the common one I see, and since you switched me to this cheaper version it's not working.
Adams
No I have the odd patient that does that too.  I think there may be psychological factors here – people really feel fixed about the same packaging, the same drug and they feel that when we make a change that somehow it's not going to work as well.  There is no evidence that that is the case.
Porter
Well they know we're doing it to save money as well don't they, I suppose it makes you think it might not be as good.
Adams
And sometimes you have to have – I have to have honest discussions with patients and say look this is going to save the NHS a lot of money and it works the same.
Porter
But it isn't helpful for our patients if – because we're prescribing generically – the pharmacist might fill that prescription with lots of different generic types, so each month you might get a different coloured packet and sometimes they're not even in English – the packaging.
Adams
You're right and I think this is what really confuses patients.  I had a patient recently that came in who's on the pill, that she went to the chemist to pick up the oral contraceptive pill and was given a Portuguese packet with the days of the week in Portuguese and she said I just couldn't understand when to take it I had to write it on the package and that concerns me because I think there are safety issues here.
Porter
But other than that prescribing generics saves money and is just as good for our patients is the message really.
Adams
That's absolutely right.
Porter
Dr Kate Adams.  And if you would like to know more about the rules and regulations governing generic medicines – both prescription and over-the-counter – then you find a useful link on our website bbc.co.uk/radio4.
And while the vast majority of generic and branded versions are interchangeable, there are some important exceptions – such as slow release versions of some drugs used to treat conditions like high blood pressure.
Next, new guidance on the popular anti-inflammatory diclofenac following research suggesting that it increases the risk of cardiovascular disease. As of this week the Medicines and Healthcare products Regulatory Agency (MHRA) has advised anyone with heart or circulatory problems to avoid diclofenac altogether. While anyone deemed to be at higher risk of such problems – like smokers, people with diabetes and those with raised cholesterol levels or high blood pressure – should only take the drug – and I quote: "after careful consideration with their GP or pharmacist".
Dr Sarah Branch is Deputy Director of the Vigilance and Risk Management of Medicines Division at the MHRA. Dr Branch that is a large proportion of the population who should either not take the drug or be very careful with it. How happy are you that is still available over the counter?
Branch
Diclofenac is currently available to purchase through pharmacies but not through retail outlets.  So when people are buying through a pharmacy then they should ask their pharmacist for advice, particularly if they are elderly and have recognised heart conditions.
Porter
I suppose my concern is that if we're that worried about this drug and it's falling out of favour with doctors prescribing it then why is still available over-the-counter?  I mean let me put it this way – there are lots of people who have some form of circulatory problem, a fifth of the population smoke, there are at least 10 million people with high blood pressure in the UK, three million with diabetes and most of us have higher than ideal levels of cholesterol levels, doesn't leave many people who can take this without talking to their GP or pharmacist.
Branch
I'd like to emphasise that it's available in the lower dose, maximum strength of 25 milligram tablets, and for short term use – so in a maximum pack size for three days of treatment.  So if somebody feels that they need to be taking anti-inflammatory medication over-the-counter for more than three days then really they should be going and speaking to their doctor or pharmacist if their symptoms are continuing.
Porter
Dr Sarah Branch from the MHRA and there is a link to their latest advice regarding diclofenac on our website – go to bbc.co.uk/radio4 and click on I for Inside Health.
Now, to the most common childhood dental problem …. that you have never heard of!
Molar incisor hypomineralisation may not mean much to you – it didn't to me until we stumbled upon it while researching another dental story – but an increasing number of families are learning the hard way that MIH is both common, and serious. Professor Monty Duggal is Head of Paediatric Dentistry at the Leeds Dental Institute and has a special interest in the condition.
Duggal
About 15 years ago dentists started to notice that an increasing number of children were being brought into see them who complained of pain and sensitivity in their back molars and also unsightly marks on their upper front teeth.  And when they looked at these children they realised that this was not dental decay this was something completely different and the back teeth looked yellow, they look mottled, they look worn down and broken off and they were very sensitive, so every time they blew air on them in their dental practices the children cried.  And because the molars looked very soft, originally 15 years ago they were called cheese molars because they looked – they felt like cheese, you could peel the tooth structure off it was so soft.  And when they looked at the front – upper front teeth – they had big white or brown stains on them.  And then a lot of interest started in the dental profession about this and we call it molar incisor hypomineralisation.
Porter
And how common is it – what sort of percentage of children are affected by this?
Duggal
Well Europe wide it is between 10 and 16% and we reported from north of England a prevalence of about 16%.  When dentists refer patients to me – to the dental hospital – roughly one in every eight or nine patients who is referred to me is referred for this condition. 
Porter
But that's a huge number of children here in the UK.
Duggal
It is, it is an increasing problem.
Porter
And what do we think is behind it?
Duggal
It has been a big mystery as to why now children are getting this particular problem and I think we have finally after lots of debate narrowed things down to two or three reasons.  It's definitely a perinatal event, that means something around the birth of the child, because the first permanent molar, which is also called the six year molar, and the upper front teeth they start to develop just before the child is born.
Porter
So these are the teeth that have got to last the child throughout their adult life?
Duggal
Absolutely.  So in the first six months of the child's life if there is some persistent illness like chest infection, middle ear infections – those children tend to have a much higher prevalence of this particular condition.
Porter
Is that because the child is unwell for periods or is it something that we perhaps as doctors are doing, in other words giving them medicines – maybe antibiotics?
Duggal
People do sometimes wonder if it is the antibiotics but most of the research suggests it's not.  It is the prolonged or the persistent illness that causes this.  Many years ago children used to get staining of the teeth with tetracyclines but now nobody gives tetracyclines to children that young.  And so it has almost – we almost never see staining which we can attribute to antibiotics anymore.  But the other thing which has surprisingly come to light recently and there is now very strong evidence to support it is that it seems to be that prolonged breastfeeding, which is unsupported with other solid foods, so when I say prolonged I mean more than six months, without early introduction of solid food is very strongly associated with teeth not being formed properly and this condition molar incisor hypomineralisation.  And this data comes from Sweden now, they called it late introduction of gruel – which is solid food.  So mothers who were exclusively breastfeeding more than six months and not giving the children solid food in that time those children were most at risk.  The risk went up to five times more than children who did not fulfil these criteria.
Porter
And what is about those breastfed children, what are they missing out on that's so crucial for the early development of their teeth?
Duggal
Well again this is – there's a lot of discussion about this, obviously one of the things that has come forward is that they're nutritionally not fully supported.
Porter
Of course one of the things and something we've campaigned very actively on this programme for is vitamin D supplementation, that if women are breastfeeding they should be giving their children and taking vitamin D themselves – might that be a factor do we think?
Duggal
It could be but at the moment it is not supported by any research.  But I think now that we have in the last two years we have now strong evidence about breastfeeding I'm sure lots of people, including ourselves, will be working on this particular problem.
Porter
Now breastfeeding's obviously a very complex issue, there's lots and lots of advantages, but from a purely dental point of view what advice would you be giving to women about breastfeeding?
Duggal
It's a very sensitive issue and when we talk about it you have to be careful because this so excites people's emotions so much.  So I would say to mothers if you are continuing to breastfeed for more than six months make sure you introduce something else – solid foods – into the breastfeeding.
Porter
And what are the long term implications for these children because these children are getting their teeth but they've got to last them for the rest of their life?
Duggal
Absolutely and when I say that the effects on some of the children can be devastating I'm not exaggerating because roughly 50% of the children who have this condition will have their first permanent molars extracted before the age of 10 because they're very sensitive and children don't eat properly, they don't brush at the back properly, they cry every time they try to eat something cold or hot.  So they have to be taken out.  As far as the front teeth are concerned once children go to high school other children can be cruel, they point out to these funny marks on their front teeth, so some sort of an aesthetic restoration, like a filling – a white filling – to mask these defects has to be done and obviously this is a lifelong burden for the child, we can't just do it the once and forget about it – it comes off.  So once we do this it's a lifelong commitment to have something done to mask these defects on your front teeth as well.
Porter
Professor Monty Duggal.  And just to confirm - current guidelines say that breast milk is all a young baby needs until they reach six months, but that nutritional requirements should be assessed on an individual basis and that other foods can be introduced earlier - typically from four months on - if required.
Sir David Attenborough's recent admission to hospital to have a pacemaker fitted piqued our interest here at Inside Health. It's a common enough procedure and one that protects from dangerous disturbances of heart rhythm, normally where the heart beats too slowly to maintain a healthy blood pressure – but it's not one that we ever covered. So, to find out what is involved, I joined consultant cardiologist Dr Bogdan Nuta during one of his operating lists at my local unit at Cheltenham General Hospital.
Nuta
Mr Fisher is a 70 year old gentleman who we originally met in December, just before Christmas, when he presented with some chest pain and during that admission to hospital we noted that his heart had a tendency to slow down at various times.  Subsequent monitoring revealed that he still has a tendency for the heart to slow at times and he has occasional episodes where he feels a little lightheaded.  We decided that the safest thing to do would be to offer him a pacemaker to protect him in the future.
Porter
Mr Fisher, when you get these episodes where your heart beat goes slowly are you aware of that?
Fisher
Only when I become lightheaded.
Porter
Is that momentary or…?
Fisher
No it lasted several hours.
Nurse
And that's it – there we go, arms by your side…
Nuta
The procedure takes approximately an hour, it's done under local anaesthetic and a little sedation just to take the edge off.  It is not a painful operation, we make a cut in the skin just under the left clavicle then we make a little pocket on top of the muscle, then we look for the vein under the collarbone which leads to the heart and are implanting two wires in the heart – one in the ventricle and one in the atrium.  The wires will subsequently be connected to a little pacemaker type device, which is just a little bigger than a 50 pence coin and then we stitch it all up.
Porter
What's actually going wrong with the heart's own pacemaker?
Nuta
The heart is a very complex organ, the brain of the heart sits right at the top of the right atrium and very occasionally it becomes dysfunctional and sometimes it stops functioning completely for five or 10 seconds, leading to a blackout.
Porter
And when you talk about the brain of the heart – this is effectively its own inbuilt pacemaker…
Nuta
That's right.
Porter
…. So when it's working properly you get a beautifully coordinated set of contractions that pumps efficiently at the right rate and if there's any glitch in the mechanism you can see it all goes pear shaped.
Nuta
All modern pacemakers have two essential functions – the first one is called sensing which refers to the pacemaker's ability to read the electrical parameters within the heart and then act accordingly leading to the second function which is pacing the heart.  So what the pacemaker essentially does is records the intrinsic activity of the heart and if it is present it will simply back off and not do anything.  If, on the other hand, it hasn't seen any electrical activity will generate an impulse which will travel down the leads generating the contraction.
Porter
And that pacemaker is effectively acting like a small computer and a generator, so it's reading what's happening with heart and intervening only where it's required to do so.
Nuta
Correct.
Porter
But how does it intervene?
Nuta
So the pacemaker itself receives the signal from the heart muscle to say whether it's appropriate or not and if it is not appropriate through the same lead an electrical impulse of very low amplitude will be generated and the heart will contract.  So these are the simplest type of devices called the pacemakers, there are more complex devices with more complex functions.
Porter
And those simplest ones would be used for presumably the most common problem – this is where the heart's natural rhythm is too slow?
Nuta
That's right.
Porter
As happened in the case we saw today.
Actuality
So Mr Fisher it's all done – how do you feel?
Fisher
I feel fine.
Porter
But how does it feel knowing that you've got a little bit of technology inside you, that's looking after your heart, does it feel strange?
Fisher
No, it gives me a lot of confidence and I feel happier with it in than not having it there.
Porter
And I am pleased to report that Mr Fisher's new pacemaker is working well and that Dr Nuta says he can start driving again.
Don't forget to get in touch if there is a health issue that is confusing you and that you would like us to look in to. Send a tweet to @bbcradio4 including the hashtag insidehealth or e-mail us via insidehealth@bbc.co.uk.
This listener has a query about an unusual use of antibiotics: 
Reading
"My sister has multiple sclerosis and has come across a number of articles on the internet suggesting that MS may be caused by an infection and that antibiotics can help. Is there any evidence to support this?"
Porter
So I rang Professor John Zajicek, Chair of Clinical Neurosciences at Peninsula College of Medicine and Dentistry, and asked if he had seen any convincing evidence that antibiotics might help in MS?
Zajicek
Well the short answer is that there is no good evidence that antibiotics make any difference to multiple sclerosis.  I think that the particular bug that is being referred to here is something called chlamydia pneumonia and there is speculation that certain antibiotics might be helpful for multiple sclerosis if the disease is associated with this bug.  The problem is that MS is really unpredictable and no single anecdotal group of people that have found that something is useful really makes a big deal of difference.  What we need are clinical trials that really get underneath and assess treatments that have potential benefit.  So the first thing you've got to do is have a really good scientific basis for that particular intervention and at the moment one of the potentially important areas is vitamin D and there's quite good evidence that's been around for a long time which is building to suggest that vitamin D may be useful at high dose for multiple sclerosis.  But on the other hand you've got – because we don't have a great many treatments, particularly for more advanced multiple sclerosis, people have gone off experimenting by themselves and every so often we get a number of treatments come through the pipeline, through the internet, that are being used where there is no evidence or very little evidence and actually people with MS can be exploited under these circumstances.
Porter
So these are anecdotal reports from people who've tried something that they've heard about, they appear to get better because their disease may have gone into remission anyway and antibiotics, presumably, is one of them and they've then posted their experiences on the internet and that's how these things start.  Can you give us some examples of the sort of things that you come across?
Zajicek
We get about one or two of these a year, they range from magnetic treatment, electrical treatment, bee stings.  One or two examples of where people have really been exploited, so there's a product called AMSPRO, which is derived from goats' serum, where a bunch of goats have been immunised with a particular product and they collect the serum from goats which is then injected into people with various conditions, particularly multiple sclerosis and there is no evidence at all that it makes any difference in clinical trials.  And in fact the clinical trials have been stopped by the company so that people are so buying this stuff without there being any evidence for it making any difference.  Another recent treatment which has received a lot of publicity is something called CCSVI, otherwise sometimes known as liberation therapy, which is basically a way of trying to clear out the veins that come from the brain down into the neck using stents.  And this is a really controversial area for which there are some clinical trials taking place in North America at the moment but most people believe that this is really a waste of time and potentially dangerous.
Porter
Professor John Zajicek.
Just time to tell you about next week when I will be looking at the latest developments in managing arthritis in children, and discovering why the modern NHS dress code for doctors – no white coats, no ties and bare below the elbows – may be doing more for private practice than winning the battle against hospital infections like MRSA.