Main content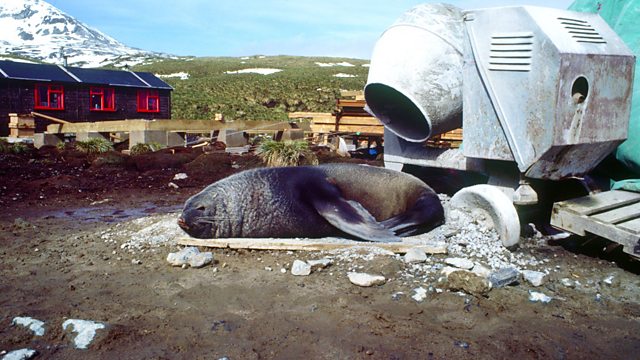 Valuing Nature
Is the only way to preserve nature to show that it can pay its way in a world driven by money, or is nature too precious to be left to markets? Monty Don investigates.
How much is a honey bee worth? Can you put a price tag on a mountain? Monty Don explores the value of nature. Some believe the only way to preserve nature is to show that it can pay its way in a world driven by money, others disagree saying nature is too precious to be left to the whim of markets. Monty Don discusses if we should put a price tag on nature and if so how do we value it? This week there is a report from St. Andrews in North East Scotland where Trai Anfield explores the value of the Eden Estuary to both nature conversation and human activity. Estuaries and mud flats protect our coastlines and filter water entering the sea, as well as provide food for many birds - but here and all over the world coastlines are under threat from development. Jonathan Aylen from the Manchester Business School thinks valuing eco-system services is a good idea in theory but very hard to put into practice. Environmentalist Tony Juniper and Dr Bill Adams from the Department of Geography at University of Cambridge also join Monty in the studio to discuss the pros and cons of valuing nature.
Estuaries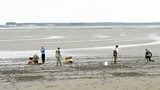 Estuaries and mud flats are made up of sediment, water, specialised plants and a variety of small organisms.  Estuaries provide a range of functions including protecting our coastlines from the sea, filtering the water, providing a breeding ground for fish and a valuable source of food for many birds.  However many estuaries are coming under threat from development due to the rise in human population, and this threat is on a global level.

The image (courtesy of Trai Anfield) shows the CBESS team, Coastal Biodiversity Ecosystem Sustainability, in St Andrews at the Eden Estuary. 
Tony Juniper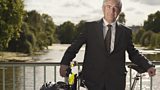 Tony Juniper is a campaigner, writer, sustainability adviser and a well-known British environmentalist. Juniper wrote the book 'What Has Nature Ever Done For Us' and presently works as a Special Adviser to the Prince of Wales Charities' International Sustainability Unit. He is a Senior Associate with the University of Cambridge Programme for Sustainability Leadership (CPSL), working as a member of the teaching faculty and contributing to several programmes. In November 2012 he was named as the first President of the Society for the Environment. Juniper is also an adviser to several international companies, assisting with the development of their sustainability strategies. He is also a founder of The Robertsbridge Group which provides advice to major companies on how best to meet ambitious sustainability goals.
Professor Bill Adams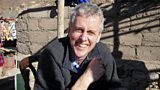 Bill Adams holds the Moran Professor of Conservation and Development in the Department of Geography at the University of Cambridge. His research explores the tensions between conservation and development, particularly in Africa and the UK.  Bill is currently working on landscape-scale conservation and ecological restoration, and the implications of novel ecosystems and synthetic biology for conservation practice.  He is currently writing a fourth edition of Green Development: environment and sustainability in a developing world (Routledge 2009).
Jonathan Aylen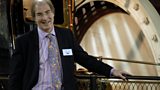 Jonathan Aylen is Director, External Relations, of the Manchester Institute of Innovation Research at The University of Manchester following an academic career as an economist at the University of Salford and engineer at UMIST. Jonathan has published on cost-benefit analysis, privatisation, computer history, forecasting, seasonality, the steel and scrap industries, rolling technology and innovation, consumption behaviour, foresight and on wildfires. <?xml:namespace prefix = o ns = "urn:schemas-microsoft-com:office:office" />
In 2007 Jonathan gave the Barraclough Memorial Lecture to the Sheffield Metallurgical and Engineering Association on the development of the wide strip mill in Europe and a paper with Dr Albertson won the Williams Award of the Institute of Materials, Minerals and Mining.  Jonathan won a Partnership Trust Award for innovative teaching in economics.
Shared Planet: Behind the Scenes
The Radio 4 Shared Planet studio at the BBC in Bristol.
From left to right: Bill Adams, Tony Juniper, Kelvin Boot, Monty Don.