Main content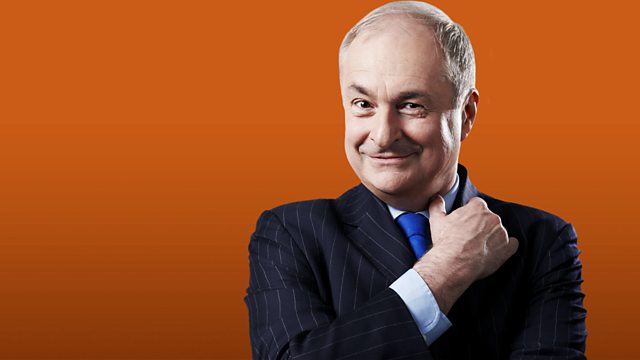 29/06/2013
...Greatest Hits. Paul blends digital tracks from this week's US charts of songs, albums, R&B, country and rock hits with LP and singles classics from the last six decades.
Paul Gambaccini presents tracks from this week's US charts and hits from the last six decades.
In the feature 'Headline News [Number one albums on noteworthy days]' we hear the title track of 'Dancing On The Ceiling' by Lionel Richie. It was number one on 23rd September 1986, the day on which the rose was chosen as the national flower of the United States. We also hear 'You' from Bonnie Raitt's album 'Longing In Their Hearts'. It was number one on 12th April 1994. On this day: two lawyers issued the first commercial Usenet spam, ending the original 'netiquette' of the Internet and beginning the spam era. In the regular feature 'The First Time Ever I Saw Your Face', tracks are played from albums by Thin Lizzy and Sugarland.
In 'A Matter Of Life And Death' Paul celebrates the birthday of Nicole Scherzinger of Pussycat Dolls by playing the hit 'Don't Cha'. As a tribute to Slim Whitman who has recently died, we hear his country hit 'Indian Love Call'. 'It's Not The Same Old Song' highlights 'Here Comes The Judge' by Shorty Long and Pigmeat Markham. In the feature called 'Both Sides Now', Paul plays a single by an American artist that was a hit in the UK but not in the US and an American hit by a British artist that was not a hit in the UK.
Our R&B Number Ones are from 1967 and this week by Aretha Franklin and Alicia Keys. We hear Country number ones from 1958 and now by Johnny Cash and Florida Georgia Line. This week's featured past and present Rock number ones are by Survivor and Imagine Dragons. Black Sabbath's '13' is the week's number one album. 'Blurred Lines' by Robin Thicke featuring Pharrell Williams is the best-selling song of the week.