Main content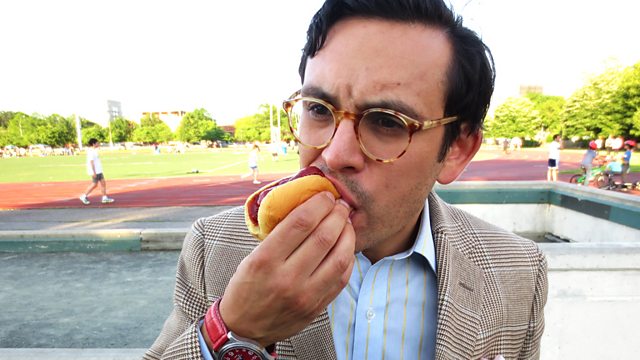 In a series in which American authors describe the foods they associate with long, hot summers, Simon Van Booy compares Coney Island hot dogs and Long Island lobster rolls.
Simon Van Booy grew up in Wales and loved sausages and the sausage sandwiches his father made to take on fishing trips. So when he moved to New York, he regularly ate hotdogs, and on the boardwalk at Coney Island, he bought the classic frankfurter in a bun and french fries, jostled by the crowds eating fairground food under neon lights.
But he was at a college on Long Island, in the Hamptons, where the rich come to play and eat fabulously expensive lobster rolls. Though the bun is the exactly the same as the hot dog bun, it is filled with lobster and mayonnaise.
The latest in a series of five essays about summer food in America for Independence Day.