Main content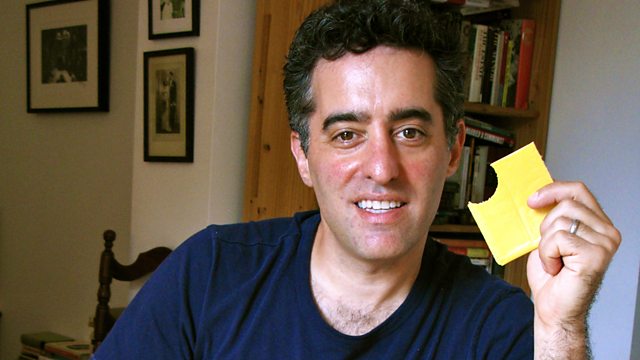 In a series in which American authors describe the foods they associate with long, hot summers, Nathan Englander declares his obsession with local cheeses in Madison, Wisconsin.
In the second talk about summer eating in the week that Americans celebrate Independence Day, Nathan Englander samples local cheeses in his adopted town of Madison, Wisconsin.
As a child, New Yorker Nathan Englander's only exposure to cheese in a Kosher home, were plastic wrapped slices that his mum used as a topping for her spaghetti with ketchup. Now that he is temporarily living in the university town of Madison Wisconsin, he is discovering a completely different America where he feels very much the curious outsider.
Here, cheese is taken seriously and especially celebrated when the long winter is over. Locals call themselves Cheeseheads and wear yellow foam hats at sports events and summer games. The variety of cheeses sold by farmers in the street markets are as exotic and delicious as any cheese Nathan has tasted in France. However what he adores most is a homely dish called cheese curds, which are battered and fried. Perhaps that is because deep down, he is bonded to bland flavourless food, despite all his attempts to run away from it.
Later in this series: TC Boyle charts his summers according to memories of cookouts at each stage of his life. Simon Van Booy compares two kinds of food in a bun, at two very different New York beaches, Coney Island and the Hamptons on Long Island. Audrey Niffenegger most associates ice cream with summers but now that she can no longer eat it, she is desperately exploring alternatives and substitutes.