Main content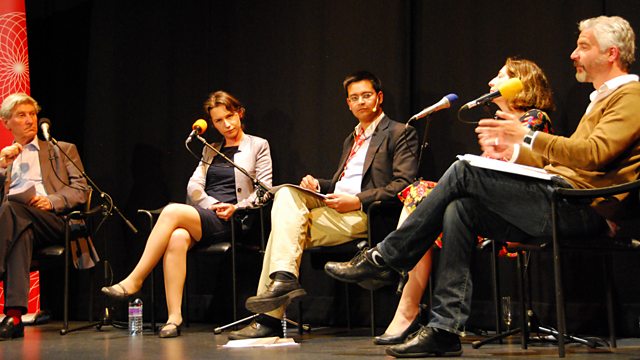 Philosophy Night
Rana Mitter joins the annual 12-hour Philosophy Night marathon at London's Institut Français, for Free Thinking debates on the role of philosophy in public life.
BBC Radio 3's annual Free Thinking festival of ideas continues its summer of activity as it takes up residency at leading summer events across the country.
Rana Mitter chairs a Free Thinking debate from the annual 12-hour My Night With Philosophers festival at the Institut Français on the role of philosophy in public life, and asks what can the tools of philosophy offer the European political mindscape in the current climate?
The guests includes Director of the Forum for European Philosophy Simon Glendinning and Vernon Bogdanor professor of government at Kings College London
The edition is chaired by Night Waves presenter Rana Mitter and was recorded earlier this month at the My Night with Philosophers marathon at the Institut Français as part of BBC Radio 3's Free Thinking in the Summer
Free Thinking is visiting four festivals throughout the summer including HowTheLightGetsIn at Hay, the Institut Français Philosophy Night in London, York Festival of Ideas and the Chalke Valley History Festival in Wiltshire. These events will be broadcast throughout June and July and lead the way towards Free Thinking's annual weekend of debate at the Sage, Gateshead in October 2013.