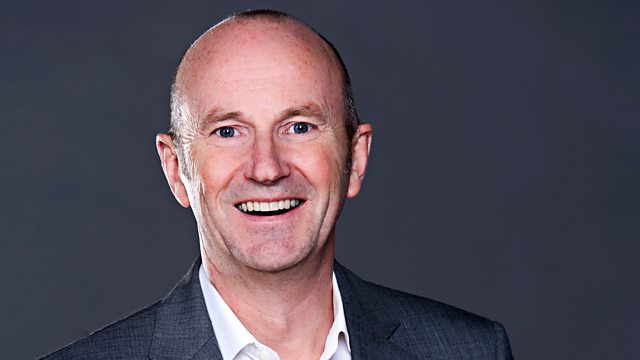 01/07/2013
Do you work best in a noisy coffee shop or with the radio on in the background? Fred finds out how background noise can make you more productive!
After Actor, Chris O'Dowd accidentally chewed a fly on live TV, MacAulay & Co discover the insects good enough to eat!
Dad of Olympic Athlete, Eilidh Child explains the dedication required to support your child's sporting ambitions.
Mark Stephen, Presenter of BBC Radio Scotland's new series 'Our Story', discusses the changing state of Scotland's dialects.
Ever been to the town of Kilmaurs? No? Well, you're missing out! Local resident Neil Walker takes us on an audio tour of all the best spots in Streets of Our Town!
BBC Click's LJ Rich looks at the latest technology news and why printer ink costs more than champagne!
Virtual pets are the new must have toy; join Fred to find out what's involved in looking after a kid's best friend!
Last on