Main content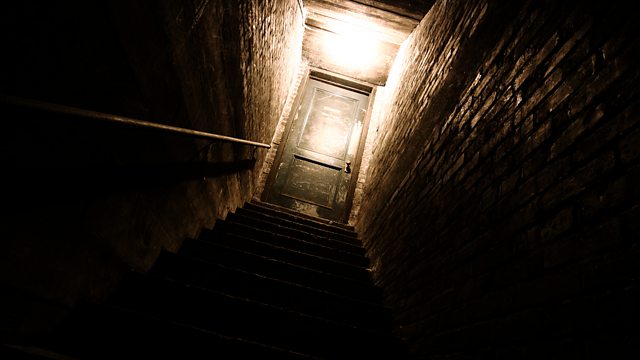 The Forbidden
Duncan MacMillan dramatises Clive Barker's novella, the inspiration for cult 1992 horror film Candyman. A run-down housing estate fizzes with supernatural forces.
A run down housing estate fizzes with supernatural forces.
The Forbidden is a chilling, urban horror dramatised for radio by Duncan MacMillan. It's adapted from
Clive Barker's original novella, first published in 1985 and the inspiration for the cult 1992 horror film, Candyman.
The film was set in America, but the original short story was located in Britain, on a dilapidated council estate. This radio dramatisation takes it back to its roots: the story has been modernised, but set in a post-riot Britain, where materialism and greed are increasingly prevalent in all spheres of society.
Helen and her husband Trevor have recently moved into a gated community in the area where she originally grew up. She is becoming more and more disturbed by a nightmare, where she finds herself in a basement on her old estate and knows someone else is there. But who? And what do they want from her?
As Helen insists on exploring the old estate, meeting an old friend and encountering mysterious, frightened teenagers, her home life is affected badly. As she grows increasingly suspicious that Trevor is being unfaithful, she returns to the basement which now haunts her sleep. What she discovers there is both a horrific shock and a sense of coming home, at last.
Recorded on location in London, with an original score from composer John Coxon (Spring Heel Jack, Spiritualized).
Music composed by John Coxon, recorded and mixed by Rupert Clervaux and John Coxon.
Sound design by Eloise Whitmore.
Producer: Polly Thomas
Executive Producer: Joby Waldman
A Somethin Else production for BBC Radio 4.
Credits
| Role | Contributor |
| --- | --- |
| Author | Clive Barker |
| Adaptor | Doug MacMillan |
| Helen | Nadine Marshall |
| Trevor | Michael Begley |
| Bernadette | Fenella Woolgar |
| Anne Marie | Fenella Woolgar |
| Archie | Danny Lee Wynter |
| Kerry | Adam Rojko |
| Candyman | David Judge |
| Young Helen | Annie Ackermann |
| Composer | John Coxon |
| Producer | Polly Thomas |