Main content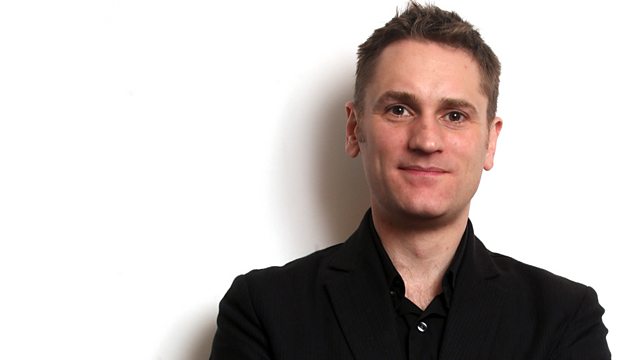 Ancient horses; Uncertainty; How cutlery affects taste
How 700,000-year-old horse DNA could change the way scientists study evolution, why scientists are seldom certain of their findings, and how cutlery changes the taste of food.
New DNA sequencing techniques have helped reveal the genetic make-up of a horse dating back more than 700,000 years. Gareth Mitchell speaks to paleoecologist Prof Keith Dobney on the challenges and wider importance of this scientific breakthrough and they ponder which ancient genomes will most likely be laid bare in the future.
Uncertainty is an integral part of scientific research, and drives our quest for discovery. Expressions like "limits of confidence" are often treated by the public as a weakness and an indication that scientists don't really know anything "for sure". Sometimes commentators interpret uncertainty as a license for claiming anything could be true. How does scientific truth sit with uncertainty? Professor Ian Stewart, a mathematician from Warwick University, and Professor Angela McLean, from the Department of Zoology at the University of Oxford, discuss why uncertainty is part of science and how acknowledging uncertainty is a strength rather than a weakness.
Effort spent carefully flavouring and seasoning your food could all be wasted if you don't pay attention to the cutlery you to eat it with. Prof Charles Spence joins the show from Oxford to explain why and possibly provide advice on which cutlery to use.
The producer is Ania Lichtarowicz.
Chapters
Ancient horses

New DNA sequencing techniques have helped reveal the genetic make-up of an ancient horse.

Duration: 10:35

Uncertainty

Uncertainty is an integral part of scientific research and drives our quest for discovery.

Duration: 11:46

Cutlery changes tastes

Professor Charles Spence explains why and provides advice on which cutlery to use…

Duration: 04:32

Ancient horses

New DNA sequencing techniques have helped reveal the genetic make-up of a horse dating back more than 700,000 years. Gareth Mitchell speaks to paleoecologist Prof Keith Dobney on the challenges and wider importance of this scientific breakthrough and they ponder which ancient genomes will most likely be laid bare in the future. 

Ancient horse bone yields oldest DNA sequence

 

Image Credit:  Dr Ludovic Orlando

 

 

 

Uncertainty

Uncertainty is an integral part of scientific research, and drives our quest for discovery. Expressions like "limits of confidence" are often treated by the public as a weakness, a worry, and an indication that scientists don't really know anything "for sure". Sometimes commentators interpret uncertainty as a license for claiming anything could be true. How does scientific truth sit with uncertainty? Professor Ian Stewart, a mathematician from Warwick University, and Professor Angela McLean, from the Department of Zoology at the University of Oxford, discuss why uncertainty is part of science and how acknowledging uncertainty is a strength rather than a weakness.


 

Image Credit:  Dr Jon Heras Equinox Graphics

 

Cutlery changes tastes

Effort spent carefully flavouring and seasoning your food could all be wasted if you don't pay attention to the cutlery you to eat it with. Prof Charles Spence joins the show from Oxford to explain why and possibly provide advice on which cutlery to use…

 

Image credit: John D McHugh/AFP/Getty Images