Main content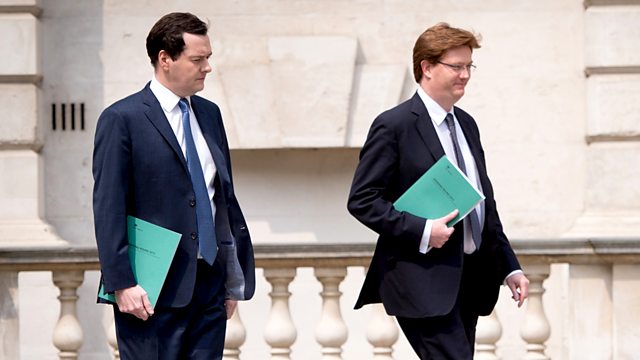 27/06/2013
Morning news and current affairs with Evan Davis and Justin Webb, including Osborne and Balls on the Spending Review, plus the power of British gothic film.
Morning news and current affairs with Evan Davis and Justin Webb, including:
0735
Today we will find out the details of the government's infrastructure spending plans following the spending round. The package is worth £50bn, earmarked for projects like railways, bridges and improvements to roads. Ed Balls, the shadow chancellor of the exchequer, outlines the changes.
0745
The fighting season has just begun in Helmand province, but britain's long war in Afghanistan is nearly over. The troops are dismantling their patrol bases as the pull out begins. Major Richard Streatfeild, who returned from active service in Afghanistan in 2010, is back in Helmand.
0747
Thought for the day with Rev'd Dr Michael Banner, Dean and Fellow of Trinity College, Cambridge.
0750
The UK has a higher level of shale gas resources lying underground than experts originally thought, new estimates are expected to show. Professor Richard Davies, from the Durham Energy Institute at the Durham University explains how we will get the gas out of the ground.
0810
The spending review yesterday announced found £11.5bn of cuts in government spending for 2015, which equates to £180 pounds per person in the country. The BBC's political correspondent Nick Robinson reports. George Osborne, chancellor of the exchequer, discusses the changes with the Today Programmes Evan Davis.
0820
Today the British Film Institute unveils its season of events celebrating british influences in Gothic cinema. Heather Stewart, creative director at the BFI, and Marina Warner, writer and professor of literature at Essex university, debate the British interest in gothic fiction.
Last on
Broadcast