Main content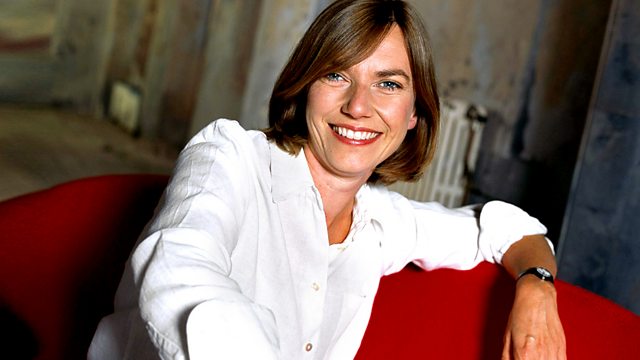 Louise Fryer presents BBC NOW in Rubbra: Symphony No 8. BBC SSO in Britten: An American Overture; Ballad of Heroes. Plus the BBC Wels SO in Daniel Jones: Symphony No 8.
Louise Fryer continues Afternoon on 3's month-long celebration of British Symphonies and British music in general with piece by Benjamin Britten, Edmund Rubbra and Daniel Jones.
First, one of Edmund Rubbra's finest symphonies - the 8th. Although he gave the symphony the sub-title 'Hommage a Teilhard de Chardin', in reference to the Jesuit priest and philosopher, Rubbra wrote that it was not his intention to translate De Chardin's ideas into music, but rather for the music and ideas to meet "in a like optimism", resulting in a work of intense spirituality. This performance is given by the BBC National Orchestra of Wales with Richard Hickox conducting.
Then, the first part of a concert given earlier this month by the BBC Scottish Symphony Orchestra and conductor Ilan Volkov in Rotterdam, as part of their recent tour of the Netherlands (you can hear the second part on Friday).
Britten wrote his American Overture for the conductor Artur Rodzinski in America but left behind and forgotten when he returned to England in the early 1940s. When told of its existence in 1972 by a cataloguer in the New York Public Library, the composer denied any memory of writing it but, after having seen the score, conceded that it was probably his.
He never, on the other hand, denied composing his Ballad of Heroes in 1939 for the Festival of Music for the People. It was a collaboration between Britten and the writers W. H. Auden and Randall Swingler, in the form of an impassioned outburst against the horrors of war. In many ways it anticipates Britten's War Requiem, written 25 years later.
The second British symphony of the day is another 8th - by the Welsh composer Daniel Jones. Jones was born in Pembrokeshire and brought up in Swansea where he met and befriended Dylan Thomas and Vernon Watkins. He wrote his 8th Symphony in 1972 and it features prominently the xylophone, marimba and piano. This performance is from 1979 by the BBC NOW in its earlier incarnation as the BBC Welsh Symphony Orchestra, conducted by Bryden Thomson.
Edmund Rubbra: Symphony no. 8
BBC National Orchestra of Wales,
Richard Hickox (conductor).
2.25pm
Britten: An American Overture
Britten: Ballad of Heroes
Andrew Staples (tenor),
BBC Scottish Symphony Orchestra,
Ilan Volkov (conductor).
2.50pm
Daniel Jones: Symphony no. 8
BBC Welsh Symphony Orchestra,
Bryden Thomson (conductor).