Main content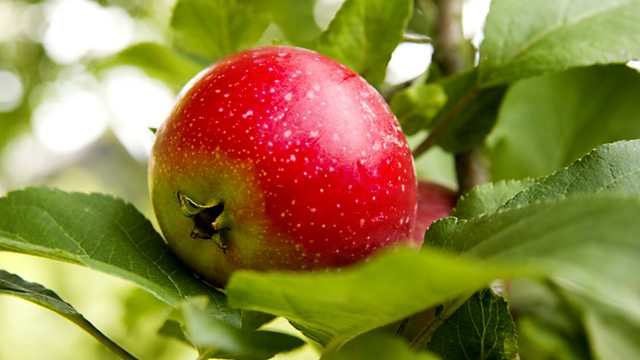 Temptation
Emma Fielding and Tom Goodman-Hill read poetry and prose on the theme of Temptation including Marlowe, Christina Rossetti, Yeats, Tony Harrison and Margaret Atwood, with music by Gounod, Penderecki, William Bolcom, Humperdinck and Stravinsky.
Music Played
Timings (where shown) are from the start of the programme in hours and minutes
The Mysteries by Tony Harrison

Emma Fielding and Tom Goodman-Hill

Apples by Paulus Silentiarius, trans Edmund Keeley

Tom Goodman-Hill

Goblin Market by Christina Rossetti

Emma Fielding

This is Just to Say by William Carlos Williams

Tom Goodman-Hill

The Tragical History of Doctor Faustus by C Marlowe

Tom Goodman-Hill

All Things Can Tempt Me by W B Yeats

Tom Goodman-Hill

Siren Song by Margaret Atwood

Emma Fielding

The Red Shoes by Hans Christian Andersen

Emma Fielding

The Tragical History of Dr Faustus by C Marlowe

Tom Goodman-Hill

Tom Goodman-Hill

Tom Goodman-Hill

Emma Fielding

Emma Fielding

Producer's Note

As Oscar Wilde said 'The only way to get rid of temptation is to yield to it' and this edition of Words and Music features an array of characters who did exactly that.  Most of them came to a sticky end eventually, but they had a good deal of fun on the way and as I compiled the programme I couldn't help feeling the poets and composers had greatly enjoyed the process of depicting the particulars of each temptation – goblin fruits, shiny red shoes, juicy plums, beautiful women, magical powers, knowledge and gold.


We start in the Garden of Eden where poor Eve is no match for a charming and seductive Satan, dramatized by Tony Harrison, who drew on the York and Wakefield Mystery Cycles.  The music is taken from John Metacalf's rhapsody Paradise Haunts and was inspired partly by Derek Jarman's garden on the Kent coast and partly by Metcalf's own wild garden in West Wales. 


During the programme you will also hear music from William Bolcom's piano suite telling the story of The Fall in ragtime, Penderecki's opera Paradise Lost, Irving Berlin, Jerome Kern and Stravinsky's L'Histoire du Soldat, based on a Russian folk tale about a soldier's encounter with the devil who persuades him to sell his violin in return for unlimited wealth.  It proves to be a bad idea.


Perhaps the most famous victim of temptation is Faust and I have included several extracts from Christopher Marlowe's famous play Doctor Faustus.  It was published in 1592 and between 1594 and 1597 it was performed twenty five times.  At the time the play was highly controversial  because of Marlowe's alleged atheism and the play's diabolical theme.   Contemporary audiences thrilled to the fear that Faustus's onstage spells might call up real demons.  When I recorded Tom Goodman-Hill's spine tingling rendition of the incantation I admit I couldn't help feeling Mephistopheles might appear in a puff of smoke in the studio. But I lived to tell the tale and I hope you enjoy the results.