Main content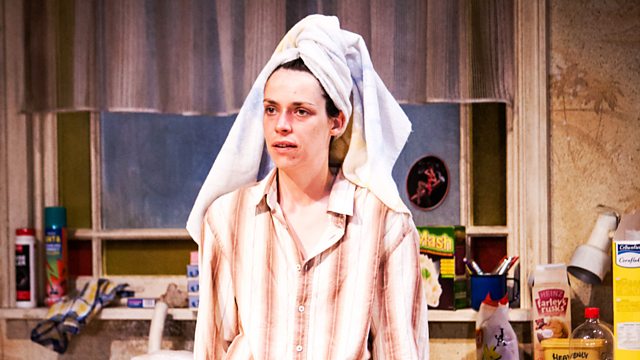 Conor McPherson's play The Night Alive; new film Before Midnight
Conor McPherson's new play The Night Alive opens at the Donmar Warehouse, and Julie Delpy and Ethan Hawke reunite for Before Midnight.
Conor McPherson's new play The Night Alive opens at the Donmar Warehouse, months after his extraordinarily successful work The Weir - written when he was only 26 - was revived there. The play reunites McPherson with Jim Norton and Ciarán Hinds.
Before Midnight is the latest in Richard Linklater's sequence of films charting the relationship between Jesse and Celine - in the form of Ethan Hawke and Julie Delpy. Formerly it's been will they-won't they; now they have, but can their relationship survive for the long term? And do we stay with them on the emotional ride through their lives?
Memory Palace is an exhibition at the V&A of artists' work inspired by a novella by Hari Kunzru. It imagines a dystopian future in which one man tries desperately to piece together what he remembers before it is lost.
Phil Spector is a television film scripted and directed by David Mamet which describes itself as a work of fiction, but includes many characters and events from the real-life trial of the music producer. Al Pacino and Helen Mirren star.
Evie Wyld's first book won the John Llewellyn Rhys Prize; her second, All the Birds, Singing, is a tense and powerfully descriptive account of one woman's attempts to keep one step ahead of her past.
Tom Sutcliffe is joined by Bidisha, Patrick Gale and Stephanie Merritt.
Producer: Sarah Johnson.
Before Midnight
Before Midnight is in cinemas in key cities from 21 June 2013, certificate 15.
Phil Spector
Phil Spector is broadcast on Sky Atlantic HD on 29 June 2013 at 9 pm.
All the Birds, Singing
All the Birds, Singing by Evie Wyld is published by Jonathan Cape.
Sky Arts Ignition: Memory Palace
The
Memory Palace
exhibition continues at the V&A Museum until 20 October 2013 and is based on Hari Kunzru's novel of the same title.
Subscribe to the Saturday Review podcast
Podcast
Sharp, critical discussion of the week's cultural events, with Tom Sutcliffe and guests