Main content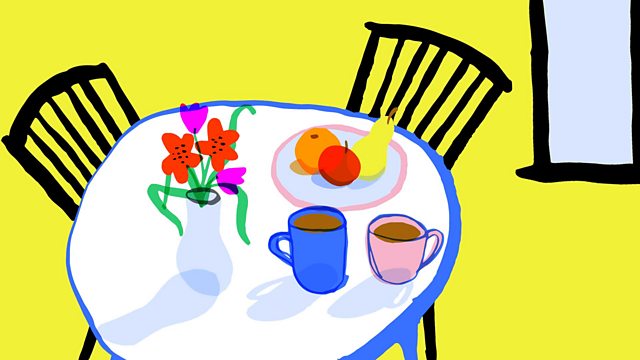 Viv Groskop's comedy marathon; Paul Nicholas's Inheritance Tracks
Sian Williams and Richard Coles with writer and comedian Viv Groskop, the Inheritance Tracks of actor Paul Nicholas and author Sara Wheeler's first attempt to learn Russian.
Sian Williams and Richard Coles with writer and comedian Viv Groskop, the Inheritance Tracks of actor Paul Nicholas, author Sara Wheeler's first attempts to learn Russian and the sounds of a balalaika band. There's Angela's story of a broken family healed, David Chilvers's sighting of the world's first cosmonaut and Professor Carole Hough reveals what our names tell us about our origins.
Producer: Harry Parker.
Last on
Clips

STUDIO GUEST :: VIV GROSKOP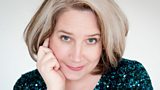 Viv Groskop is a journalist and writer who, in an attempt to become a stand up comedian, played one hundred gigs in one hundred days.
I LEFT MY DRUG ADDICT SONS TO SAVE THEM :: ANGELA
For almost a decade Angela supported her two sons through their drug addictions until she decided to cut them out of her life in an act of tough love. Now they're clean and she and her sons are rebuilding their relationship.
Drugfam
ONOMASTICS :: PROFESSOR CAROLE HOUGH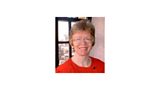 Carole Hough is Professor of Onomastics, the study of names, and tells us about the origins of surnames in Britain.
GUERILLA REPORT :: THE BALALAIKA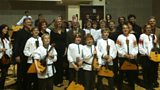 Brian Hulme tells us about the Kalinka Balalaika Orchestra in Manchester – the only children's orchestra in the country devoted to the Russian instrument.
TRAVEL :: LEARNING RUSSIAN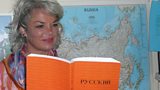 Travel writer Sara Wheeler embarks on a year of learning Russia from scratch with an evening class and her first Russian word.
Sara's evening classes are at King's College Modern Language Centre
I WAS THERE :: YURI GAGARIN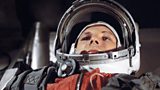 In April 1961 the Russians launched the first man into space - Yuri Gagarin. Three months later in July 1961 he visited Britain – and David Chilvers, a 17 year old school boy skived off school to witness his historic arrival at Heathrow.
INHERITANCE TRACKS :: PAUL NICHOLAS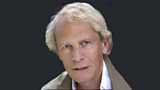 Actor and singer Paul Nicholas chooses 'Singing In The Rain' by Gene Kelly and 'Don't Worry About Me' by Frank Sinatra
BLOG :: SNOOZES, SINGING AND STORIES FROM RICHARD
My life has been much improved by the discovery and deployment, in this latter half of my middle years, of a snooze after lunch. I don't get one every day but on the days that I do I find I face the prospect of the evening's engagements with renewed relish. The price you pay, apart from being thought idle, is the slightly drunk-at-lunch feeling it gives you. Today I had a busy morning at the old folk's home, singing old fashioned hymns as loudly as possible to an obbligato of high pitched squealing as hearing aids were turned up or sometimes down. We began with Morning Has Broken, which cannot have escaped the attention of anyone walking past at the time, and ended on What A Friend We Have In Jesus, and whenever we sing that I think of how much some of these old ladies and gentlemen have come to rely on that friendship because little else in life by the time you get to ninety is so sturdy. After the singing, the weeping. I don't know why, but once we've got through To Be A Pilgrim and Onward Christian Soldiers and spirits are raised and faculties awakened tears follow. I sat and held the hand of a lady who wept and wept, saying nothing, but what needed to be said? Another told me of her father, a lay preacher in the nineteen thirties, who had implanted in her a faith so strong it survived being blown up in the Blitz. As she spoke of him, tears rolled down her face too. Another lady, 108 years old next week, remembered the zeppelins over Finedon as a pair of Chinooks passed not one thousand feet overhead, rattling the ornaments but unnoticed by most of the residents. 
I went back to the Vicarage, had lunch and forty winks, dozing more deeply than I thought I would so I slipped in and out of consciousness and mistook the amplified cry of the Rag and Bone man going for the muezzin calling the faithful to prayer, a sound not heard in the streets of Finedon but one I grew to love when I was in Kampala.
Stories. In my fifties I am full of stories, my own and other people's, and listening to the stories of the old especially fascinates me. I always urge the children at the school just over the road to got to visit the residents opposite, and get them to tell their stories of childhood, after eighty years full of that sharp-edged high-contrast detail, of sweets and shoes and songs and smells. It's the kind of detail that makes the stories of many of our contributors on Saturday Live stand out too. This week, for example, we hear from comedian Viv Groskop who did 100 stand-up gigs in 100 consecutive nights and we hear the sounds of a balalaika orchestra. 
...anyway, that's all to come, and I'm off, refreshed, to tonight's meeting of the Widow Whitlock's Gown Fund, est. 1810, and the Old Man's Pie Fund, est. 1725.
STUDIO PHOTO :: RICHARD, VIV, SIAN AND DAVID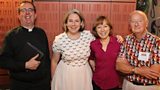 Credits
| Role | Contributor |
| --- | --- |
| Presenter | Sian Williams |
| Presenter | Richard Coles |
| Interviewed Guest | Viv Groskop |
| Interviewed Guest | Paul Nicholas |
| Interviewed Guest | Sara Wheeler |
| Interviewed Guest | David Chilvers |
| Interviewed Guest | Carole Hough |
| Producer | Harry Parker |
Broadcast