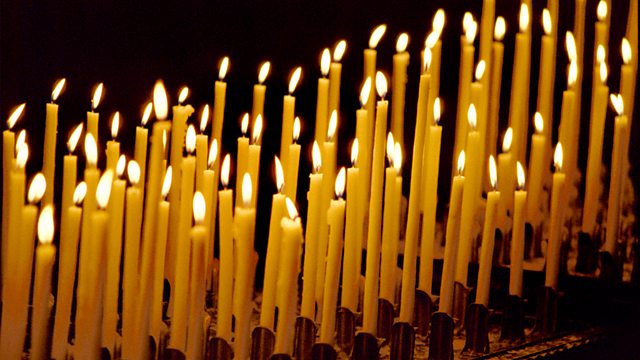 12/06/2013
Spiritual comment and prayer to begin the day with Perthshire Minister, the Revd Marjory MacLean.
Last on
Marjory MacLean
Good morning.
In these days of long, long light, the longest is in the far north, in the Shetland and Orkney islands, which lie under the biggest skies of Britain and where sunset happens an hour later than in London. Those northern skies are complete lucid domes of drama, where clouds constantly change, and shafts of sunlight zig-zag through the spaces that are left, and strike the land in the unexpected patterns that only quite happen in those places. And the ocean seems to go on for ever, and your sight seems to have no limits because the horizon is so far away that it hardly seems to exist at all. You could almost imagine you could touch America.
As night forgets to happen for these next few weeks, people relish a life that seems bigger and more relaxed. Golfers play matches at silly times, just because they can. Fishermen on the trout lochs lose all track of time because in what Orcadians call the 'grimlings' of long twilight, there is no complete darkness to chase anyone home. In the bays and sounds of Scapa Flow, sail-boats buzz about in races and games late into the evening, distant dots on shiny water to those watching from cliff-top walks.
As I describe these pictures, I'm sure you have all sorts of pictures of your magical places, and perhaps places that are especially magical at this generous time of the year. We all, whatever surroundings we live in, have those moments when we can slow down and drink in what most refreshes and inspires us, and be made better by those little bright pauses.
O light of dawn and dusk, wait with us when we need to take a moment to understand the blessings of our lives, when we need to remind ourselves of what lies deepest inside us, when we need to be refreshed and enabled to live again with strength. AMEN