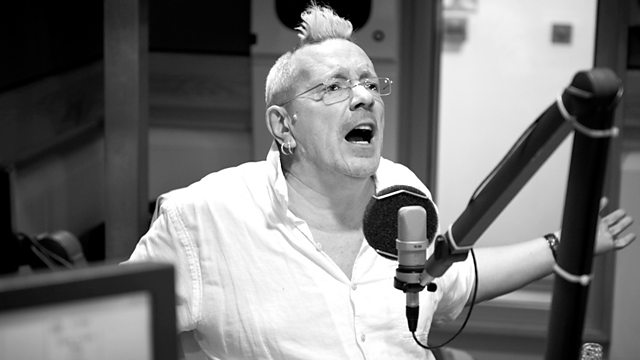 16/06/2013
Its Sex Pistol and PiL frontman John Lydon, aka Johnny Rotten - Ding Dong.
Lydon has hand pick 2 hours of music from his own collection that has inspired him over a long musical career.
As frontman of the Sex Pistols and Public Image Ltd and as a critic of much in British Politics and society, John has courted controversy throughout his career. In 2002 he was named among the 100 greatest Britons following a UK-wide vote, with Q Magazine declaring him a national treasure.
With the Sex Pistols, he wrote singles including Anarchy in the U.K., God Save the Queen and Holidays in the Sun. Lydon left the Pistols in 1978 to form Public Image Ltd, releasing songs such as Public Image, Death Disco and Rise. Reformed in 2009, PiL are set to play this year's Glastonbury Festival.
Last on