Main content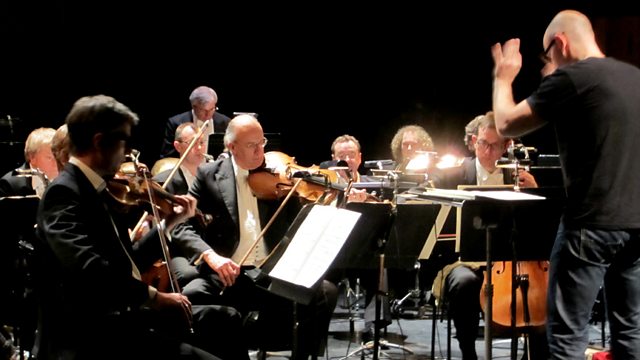 Luke Bedford, Gavin Bryars
The London Sinfonietta perform music by Luke Bedford and Gerard Grisey. Plus an interview with experimental composer Gavin Bryars.
Continuing Radio 3's celebration of British music, Tom Service introduces a concert of works by Luke Bedford, performed by the London Sinfonietta at the South Bank Centre last month. And in the second of four interviews with British composers celebrating their 70th birthday this year, Gavin Bryars reflects on his early career in conversation with Robert Worby, focusing on the experimental piece 1, 2, 1-2-3-4, in which musicians perform independently of each other to pre-recorded music on cassette.
Luke Bedford: The Wonderful No-Headed Nightingale (UK Premiere of ensemble version)
Gerard Grisey: Periodes from Les Espaces Acoustiques
Luke Bedford: Renewal (World Premiere)
London Sinfonietta
Sian Edwards (conductor)
Gavin Bryars: 1, 2, 1-2-3-4
Gavin Bryars (double bass)
Christopher Hobbs (piano)
Cornelius Cardew (cello)
Derek Bailey (guitar)
Mike Nicolls (drums)
Celia Gollin and Brian Eno (vocals)
Andy Mackay (oboe)
Stuart Deeks (violin)
Paul Nieman (trombone).
Clips

Stockhausen's Gruppen – What's the Big Deal?