Main content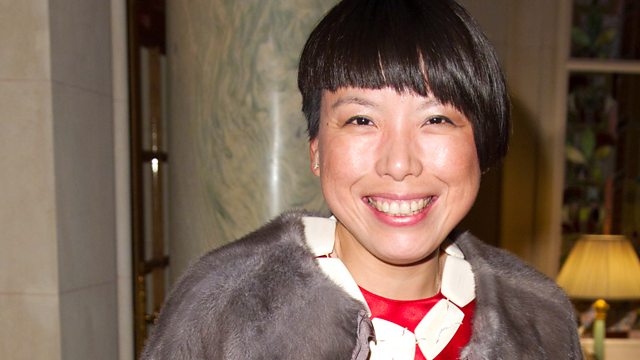 Will Gompertz meets cultural entrepreneur Angelica Cheung, editor of Vogue in China and quite possibly the most powerful woman in fashion today.
As part of Radio 4's Year of Culture initiative, the BBC Arts Editor Will Gompertz meets the cultural entrepreneurs who are shaping our lives and defining the very spirit of our age.
These are not Turner Prize winners or the recipients of grants from the Arts Council or the Lottery Fund. These are the people behind the scenes, pulling the strings and plotting a path of consumer-driven success. They are the designers of the latest 'must have' piece of technology or clothing, the brains behind an artist's development, and the tastemakers that know what will work at the box office and what will sell on the high street. Their impact goes beyond mere commerce, it shapes contemporary culture. They are the Zietgeisters and it's about time we met them.
Over the next four weeks he'll be talking with the visionary masterminds plotting a future for education, music and television. But the first Zeitgeister is the founding editor of Vogue China, Angelica Cheung... the woman who not only wants to change the meaning of Made in China, but also change China itself. She's been called the most powerful woman in fashion today and the gate-keeper of the growth hotspot of the world - the market where consumer demand is unlimited.
For Angelica Cheung, fashion is not frippery. It's important - as a global business worth billions, and as a platform for freedom of expression. It allows individuals to be individual - it's political.
Producer: Paul Kobrak.
More episodes
Previous
You are at the first episode