Main content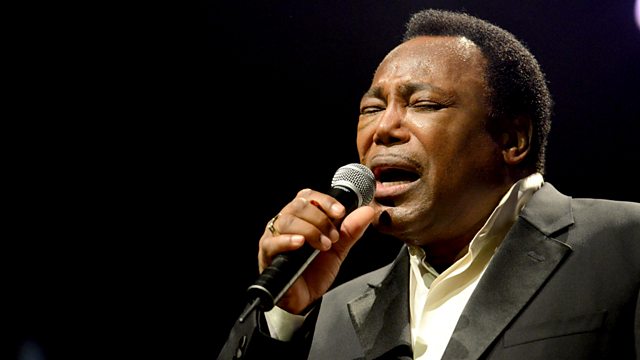 Festival director James Runcie and George Benson's Inheritance Tracks
Sian Williams and Richard Coles with festival director and writer James Runcie, the Inheritance Tracks of George Benson and wildlife cameraman Doug Allan on adventure travel.
Sian Williams and Richard Coles with festival director and writer James Runcie, a visit to the Birmingham Model Engineering Society, the secret life of Yvette Fielding, The Inheritance Tracks of George Benson, Adrian Laing on growing up with a famous father, psychiatrist R.D. Laing, the award winning wildlife cameraman and photographer Doug Allan on the pleasures of adventure travel and diving with his son Liam and 16 year old scientist Jack Andraka, who's invented a landmark new test for pancreatic cancer.
Producer: Chris Wilson.
Last on

INHERITANCE TRACKS :: GEORGE BENSON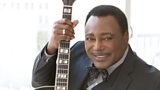 STUDIO GUEST :: JAMES RUNCIE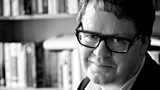 James Runcie is Head of Literature and the Spoken Word at the Southbank Centre London,  TV producer and novelist. He speaks to Richard and Sian about taking risks, the joys of the literature festival and being the son of the former Archbishop of Canterbury.
GROWING UP WITH A RADICAL PSYCHOLOGIST :: ADRIAN LAING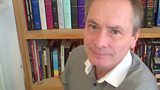 Son of the controversial psychiatrist RD Laing talks about growing up with a famous Dad  and being 'rebirthed' age 21.
Adrian's book on celebrirty culture 'Rehab Blues' is available now. 
More about RD Laing on Thinking Allowed
TEEN TACKLES CANCER :: JACK ANDRAKA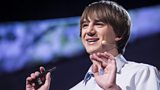 Jack Andraka is a 16 year old US high school student who, after losing a close family friend to pancreatic cancer, invented the first early test for the disease that could detect tumours before they become too advanced to treat. Now at trial stage, the new test is 168 times faster and 400 times more sensitive than the current gold standard, and costs just 3 cents.
TRAVEL :: DOUG AND LIAM ALLAN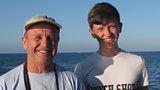 SATURDAY LIVE SOCIETY :: THE BIRMINGHAM SOCIETY OF MODEL ENGINEERS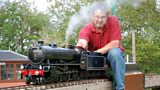 The Birmingham Society of Model Engineers is one of the biggest of its kind in the country. Started in 1936, we hear about the appeal of miniature engineering.
SECRET LIFE :: YVETTE FIELDING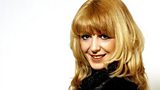 STUDIO PHOTO :: RICHARD, JACK ANDRAKA, JAMES RUNCIE, SIAN, ADRIAN LAING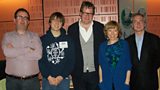 LOST WELLIES :: JIMMY CRICKET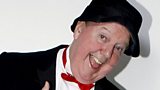 Comedian Jimmy Cricket tells us about his lost concrete wellies - a present from Ken Dodd.
BLOG :: SIAN ON THE YOUTH OF TODAY
I write in praise of teenagers today. Lots of them are doing exams - in my family, it's GCSEs, first year medical exams and finals - yet they and their peers seem to be handling it with remarkable optimism, even against a background of a tough jobs market and the prospect of crippling debt.
We can be proud of the next generation I think, engaged, politicised without necessarily being overtly political, often looking for solutions to the mess we've left the world in.
I'm studying the biology of the brain and adolescence is a time of dramatic change which affects behaviour, causing greater risk-taking. That can mean more potential for conflict with parents, but it can also lead to a greater capacity for exploration.
Perhaps that's why last week's guest, Bill Gates, developed and sold computer programmes at the age of 17 and why this week's, a fifteen year old, invented a new test for cancer, during a biology lesson. He's Jack Andraka and he thanks men like Bill Gates for allowing young inventors  like him, to "stand on their shoulders".
Also on the programme, if you remember that interview we did a while ago, with a man diagnosed with paranoid schizophrenia and his experience at RD Laing's experimental Kingsley Hall project in the '70s, you'll know how radical Laing's views were. One of them was that controlled medication was banned but hallucinogenic drugs were fine. Imagine growing up with him? We speak to someone who did, his son, Adrian.
It's Father's Day on Sunday, so we have another Dad and son story, this time about wildlife travel together. Plus, James Runcie joins us; festival director, writer, journalist, Southbank supremo and son of former Archbishop of Canterbury, Robert Runcie.
Hope you can join us all, for Saturday Live, at 9.
Credits
| Role | Contributor |
| --- | --- |
| Presenter | Sian Williams |
| Presenter | Richard Coles |
| Interviewed Guest | James Runcie |
| Producer | Chris Wilson |
Broadcast