Main content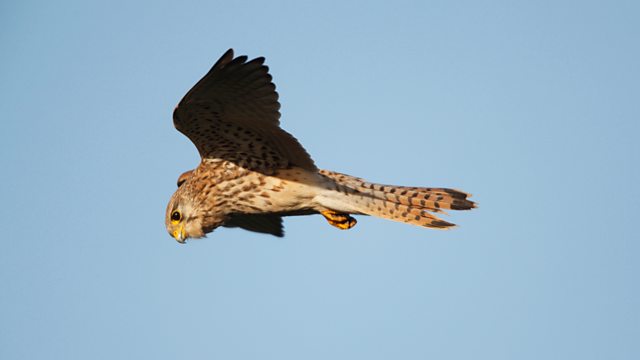 Kestrel
Steve Backshall presents the story and sound of the kestrel.
Tweet of the Day is a series of fascinating stories about our British birds inspired by their calls and songs. Steve Backshall presents the kestrel.
The kestrel is widely distributed throughout the UK and when hovering is our most recognisable bird of prey. Their chestnut back and wings, and habit of holding themselves stationary in mid-air are a unique combination;mall wonder that an old name for kestrels is windhover.
Common Kestrel (Falco tinnunculus)
Image courtesy of Nigel Blake (rspb-images.com)
Podcast
Discover birds through their songs and calls. 265 programmes of 90 seconds, over a year