Main content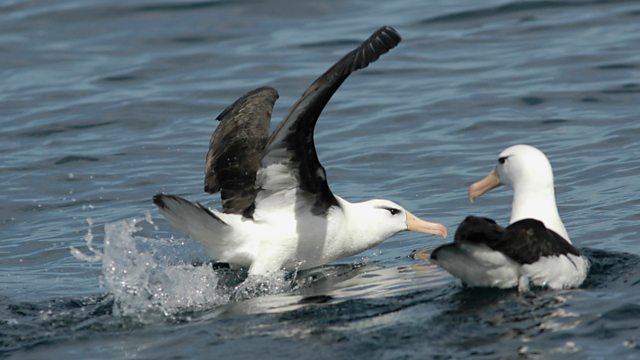 Black-browed Albatross
Steve Backshall presents the story and sound of the black-browed albatross.
Tweet of the Day is a series of fascinating stories about our British birds inspired by their calls and songs. Steve Backshall presents the black-browed albatross.
Although they're residents of the Antarctic seas , black-browed albatrosses have turned up in the UK many times. For a while, Albert-or Albert Ross as he was christened by birdwatchers- was one of the most well-known birds in the British Isles. He was first spotted in the gannet colony on Bass Rock in the Firth of Forth in 1967. Sadly he failed to find a mate among the masses of gannets there.
Black-browed Albatross (Thalassarche melanophrys)
Image courtesy of RSPB (rspb-images.com)
Podcast
Discover birds through their songs and calls. 265 programmes of 90 seconds, over a year