Main content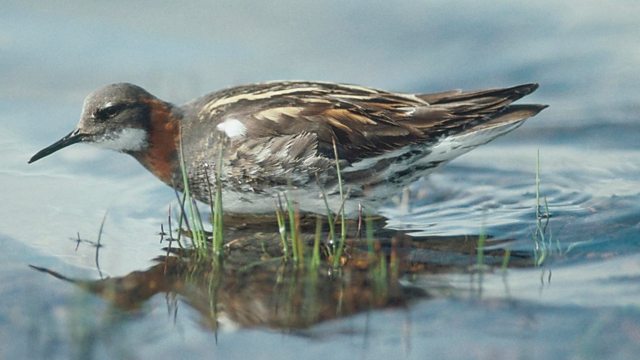 Red-necked Phalarope
Steve Backshall presents the story and sound of the red-necked phalarope.
Tweet of the Day is a series of fascinating stories about our British birds inspired by their calls and songs. Steve Backshall presents the red-necked phalarope.
Red-necked phalaropes are among our rarest waders, small and colourful with needle-like bills and they breed in very limited numbers on the edges of our islands. There are probably only around 20 pairs of these birds in summer in the Outer Hebrides or Shetlands.
Red-necked phalarope (Phalaropus lobatus)
Image courtesy of RSPB (rspb-images.com)
Podcast
Discover birds through their songs and calls. 265 programmes of 90 seconds, over a year