Main content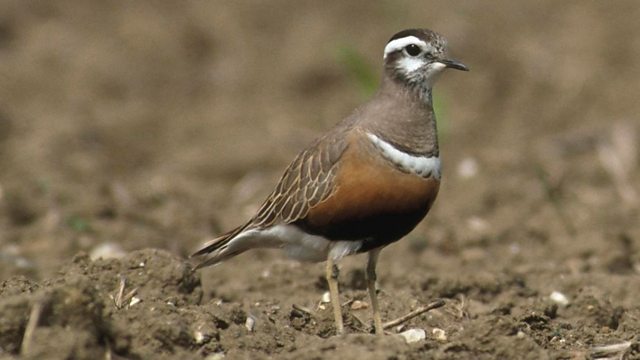 Dotterel
Steve Backshall presents the story and sound of the dotterel.
Tweet of the Day is a series of fascinating stories about our British birds inspired by their calls and songs. Steve Backshall presents the dotterel.
Dotterels are waders, rather like small plovers with a broad white-eye stripe. In the UK, they're almost confined as breeding birds to the Scottish Highlands. They don't tend to fly away when approached which led our ancestors to believe that they are stupid. "Dotterel" derives from the same source as "dotard" and this tameness meant that the birds were easy prey for Victorian collectors.
Dotterel (Charadrius morinellus)
Image courtesy of RSPB (rspb-images.com)
Podcast
Discover birds through their songs and calls. 265 programmes of 90 seconds, over a year