Main content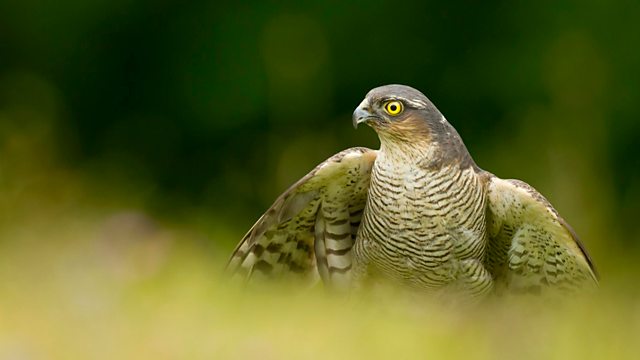 Sparrowhawk
Steve Backshall presents the story and sound of the sparrowhawk.
Tweet of the Day is a series of fascinating stories about our British birds inspired by their calls and songs. Steve Backshall presents the sparrowhawk.
A garden visit from a sparrowhawk can be an exciting affair. They're smash-and grab raiders, using bushes, hedgerows and fences as cover to take their victims by surprise. Males are blue-grey above, with a striking rusty-orange chest and are smaller than the brown females - this allows the pair to take a wide range of prey.
Sparrwohawk (Accipiter nisus)
Image courtesy of RSPB (rspb-images.com)
Podcast
Discover birds through their songs and calls. 265 programmes of 90 seconds, over a year