Main content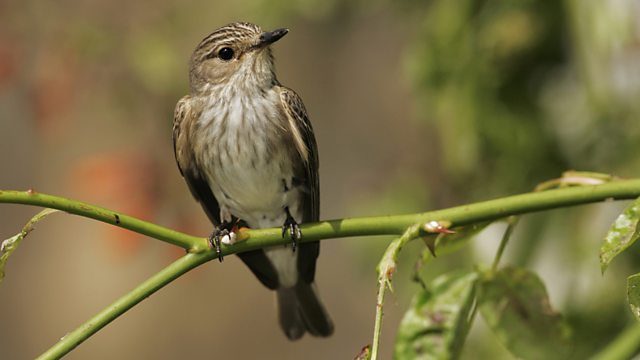 Spotted Flycatcher
Steve Backshall presents the story and sound of the spotted flycatcher.
Tweet of the Day is a series of fascinating stories about our British birds inspired by their calls and songs. Steve Backshall presents the spotted flycatcher.
Spotted flycatchers may be rather plain-looking but they're full of character and they often nest in our gardens. The first sign that one's about may be a pale shape darting out from a tree to pluck a fly in mid-air with an audible snap of its bill.
Spotted Flycatcher (Muscicapa striata)
Image courtesy of RSPB (rspb-images.com)
Featured in...
These birds are red listed by the RSPB, meaning they are of highest conservation concern.
Podcast
Discover birds through their songs and calls. 265 programmes of 90 seconds, over a year