Main content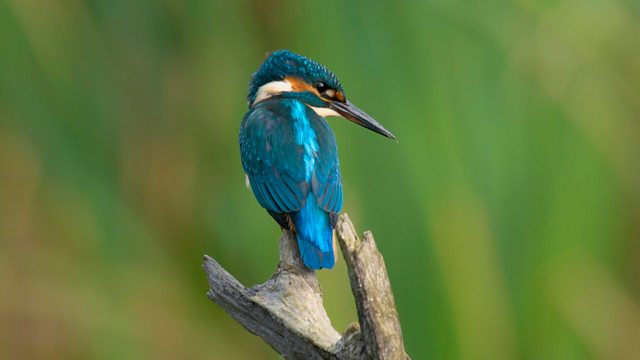 Kingfisher
Steve Backshall presents the story and sound of the kingfisher.
Tweet of the Day is a series of fascinating stories about our British birds inspired by their calls and songs. Steve Backshall presents the kingfisher.
The Ancient Greeks knew the kingfisher as Halcyon and believed that the female built her nest on the waves calming the seas while she brooded her eggs: hence the expression, Halcyon days which we use now for periods of tranquillity.
Kingfishers can bring in over 100 fish a day to their large broods and the resulting collection of bones and offal produces a stench that doesn't match the bird's attractive appearance.
Kingfisher (Alcedo atthis)
Image courtesy of RSPB (rspb-images.com)
Podcast
Discover birds through their songs and calls. 265 programmes of 90 seconds, over a year