Main content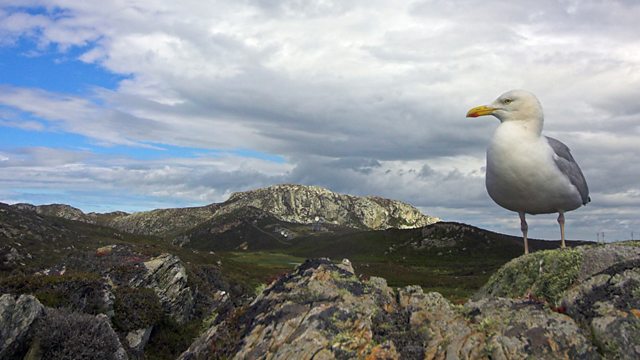 Herring Gull
Steve Backshall presents the story and sound of the herring gull.
Tweet of the Day is a series of fascinating stories about our British birds inspired by their calls and songs. Steve Backshall presents the herring gull.
Herring gulls now regularly breed inland and that's because of the way we deal with our refuse. Since the Clean Air Acts of 1956 banned the burning of refuse at rubbish tips, the birds have been able to cash in on the food that we reject: And our throwaway society has provided them a varied menu. We've also built reservoirs around our towns on which they roost, and we've provided them with flat roofs which make perfect nest sites.
Herring gull (Larus argentatus)
Image courtesy of RSPB (rspb-images.com)
Podcast
Discover birds through their songs and calls. 265 programmes of 90 seconds, over a year