Main content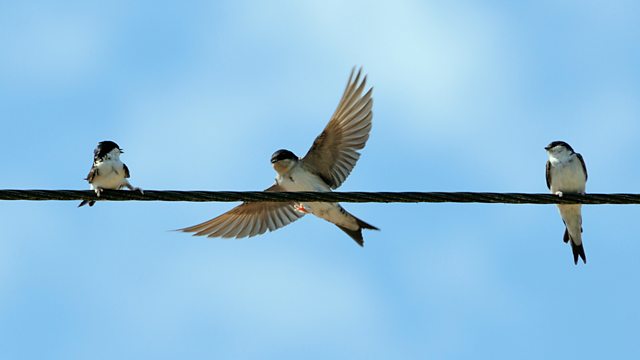 House Martin
Steve Backshall presents the story and sound of the house martin.
Tweet of the Day is a series of fascinating stories about our British birds inspired by their calls and songs. Steve Backshall presents the house martin.
House martins are often confused with swallows , but look shorter-tailed and lack the rusty throats. They're compact birds which build their with pellets of mud under our eaves and although they're so familiar to us in summer, we still can't be certain where they spend the winter. Ornithologists believe that they may spend our winter catching insects high over African rainforests.
House Martin (Delichon urbica)
Image courtesy of RSPB (rspb-images.com)
Podcast
Discover birds through their songs and calls. 265 programmes of 90 seconds, over a year