Main content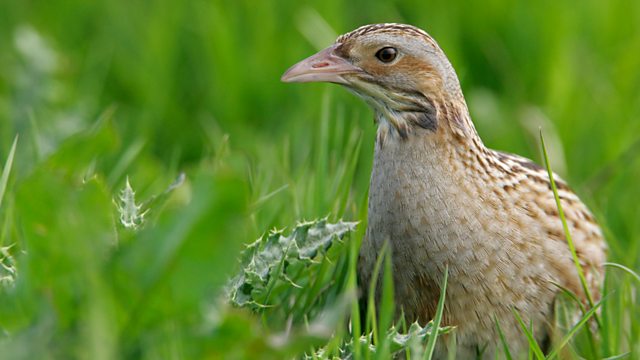 Corncrake
Steve Backshall presents the story and sound of the corncrake.
Correction to factual error in the broadcast programme:
Subsequent to the broadcast of this programme, we would like to correct a factual error: the poet John Clare summed up this birds' elusive omnipresence in the early 19th Century, not the 18th Century.
Tweet of the Day is a series of fascinating stories about our British birds inspired by their calls and songs. Steve Backshall presents the corncrake.
The rasping repeated call of the corncrake was once a familiar sound of hay meadows throughout the UK. However these birds were no match for mechanical mowers which destroyed their nests and they're now mainly found in the north and west where conservation efforts are bringing them back to lush meadows and crofts.
Corncrake (Crex crex)
Image courtesy of RSPB (rspb-images.com)
Podcast
Discover birds through their songs and calls. 265 programmes of 90 seconds, over a year