Main content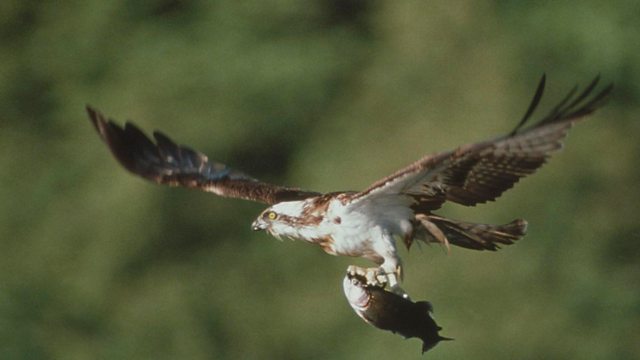 Osprey
Steve Backshall presents the story and sound of the osprey.
Tweet of the Day is a series of fascinating stories about our British birds inspired by their calls and songs.
Steve Backshall presents the osprey. Ospreys are fish-eaters and the sight of one of these majestic birds plunging feet first to catch its prey is a sight to cherish. The return of the ospreys is one of the great UK conservation stories. After extinction through egg-collecting and shooting in the 19th and early 20th centuries, birds returned in the 1950s and have responded well to protection.
Last on

Read a blog by RSPB warden Richard Thaxton about how the osprey became a conservation icon
Osprey (Pandion haliaetus)
Image courtesy of RSPB (rspb-images.com)
Broadcasts

Podcast
Discover birds through their songs and calls. 265 programmes of 90 seconds, over a year