Main content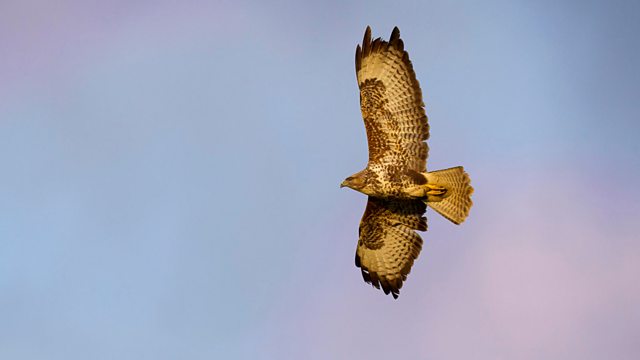 Common Buzzard
Steve Backshall presents the story and sound of the common buzzard.
Tweet of the Day is a series of fascinating stories about our British birds inspired by their calls and songs.
Steve Backshall presents the common buzzard. Common buzzards are stocky birds of prey which often soar on upturned wings. In Scotland they're sometimes called the tourists' eagle because of many golden eagles claimed by hopeful visitors. Common buzzards are increasing their range and numbers and range in the UK and their soaring flight over their territories is now a regular sight nearly everywhere.
Buzzard (Buteo buteo)
Image courtesy of RSPB (rspb-images.com)
Podcast
Discover birds through their songs and calls. 265 programmes of 90 seconds, over a year